Despite the wide choice of modern anti-aircraft missile systems, such conservative weapons as towed anti-aircraft artillery (ZAK) are still in demand in the world. On Monday, Rheinmetall Defense announced a "multi-million euro contract" with Thailand for the supply of Skyguard 4 anti-aircraft artillery systems, the blog reports
bmpd
with reference to the press service of the company.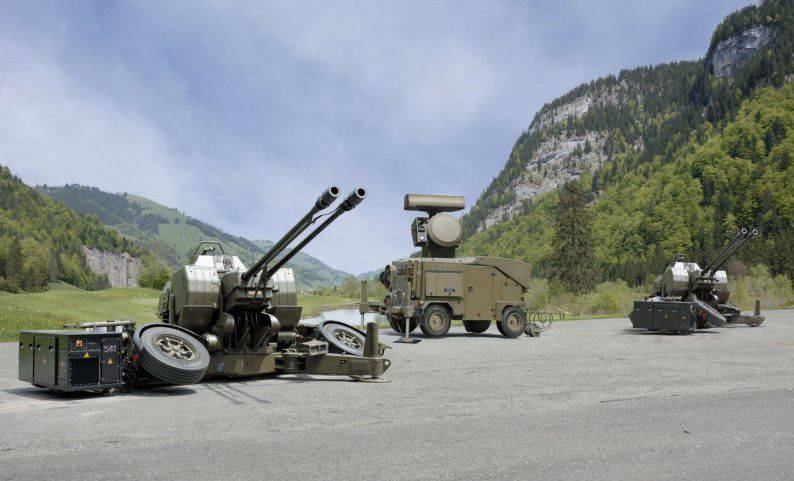 According to the press service, "the production and supply of the complexes will be carried out by the Swiss division of Rheinmetall Defense - Rheinmetall Air Defense."
We are talking about advanced complexes, the delivery of which is scheduled for 2017.
According to the company, "Each complex includes the Oerlikon Skyguard 3 fire control system (includes radar, electro-optical and laser channels and is located on the trailer) and two Oerlikon GDF35 Twin Gun towed automatic anti-aircraft artillery guns 007."
"The GDF007 unit was created as a modified version of the previous 35-mm dual-engineered twin-gun version of this GDF005 family, featuring the use of digital-guided electric drives and the ability to use AHEAD projectiles with a programmable fuse," the report says.
Thailand is the second buyer of complexes after Chile, which received a batch of these installations in 2012.