At the end of 2015, Belgium approved a plan to purchase weapons up to 2030 in the amount of € 9,2 billion. With this money, the Ministry of Defense intends to purchase an 34 fighter, equipment for ground forces, several ships and UAVs.
bmpd
with reference to the resource Menadefense.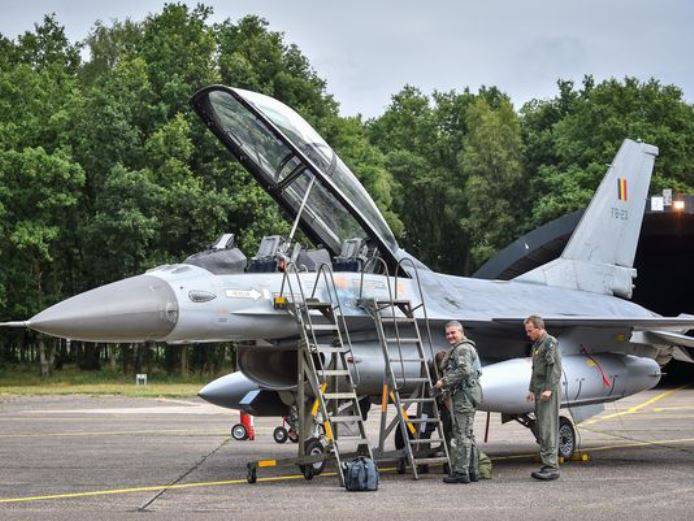 Lockheed Martin F-16ВМ Fighter Plane of the Belgian Armed Forces Component
.
The "strategic plan" of procurement for 15 years provides for defense expenditures in the amount of 1,6% of GDP (according to NATO standards, no less than 2%).
"The largest program in the procurement plan will be the acquisition of 34 tactical fighter aircraft, designed to replace 56 existing obsolete fighter Lockheed Martin F-16AM / VM," writes the resource.
Which aircraft are supposed to be procured, the author does not indicate, however, reports that "in 2014, the Belgian government sent requests for information on Lockheed Martin F-35A Lightning II, Boeing F / A-18F Super Hornet, Dassault Rafale, Saab JAS- 39 Gripen NG and Eurofighter Typhoon. "
According to the resource, "two frigates for the 2025 year should replace two frigates of type M, acquired from having the Netherlands at the beginning of 2000's (of the Karel Doorman type), six minesweepers will replace the same number of available ships of the Tripartite type. Two UAV complexes will be purchased in the 2021 year and four UAV complexes - by the 2030 year. " The choice of the type of UAVs has not yet been made.
In addition, options are being considered for the purchase of tanker aircraft, VIP airplanes and search and rescue helicopters.