Russian Deputy Prime Minister Dmitry Rogozin told the media that Iran had withdrawn the lawsuit against Russia from international arbitration. We are talking about a lawsuit that official Tehran fielded against Moscow for disrupting the contract to supply Iran with the C-300 anti-aircraft missile systems.
RIA News
cites a fragment of Dmitry Rogozin's statement:
C-300 system deliveries are contractual. He signed last year. Deliveries begin with the receipt of funds. They have already arrived at the accounts of the relevant Russian organizations, and the contract is currently underway. We receive guarantees from Tehran to withdraw the claim due to non-delivery.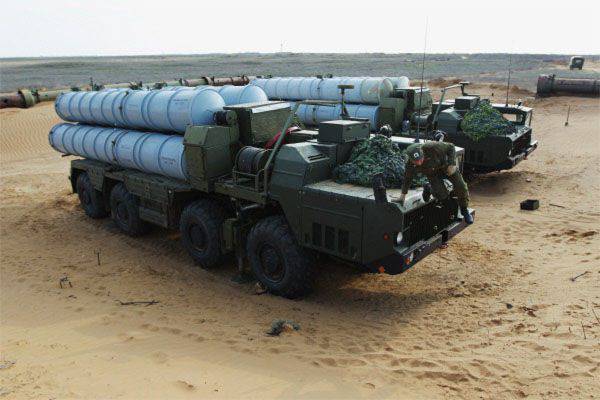 It must be recalled that the contract for the supply of C-300 air defense systems to Iran was concluded in the 2007 year. The total value of the contract is about 0,9 billion. Subsequently, the UN Security Council adopted Resolution No. XXUMX, which prohibited the supply of offensive weapons to Iran. Despite the fact that the C-1929 anti-aircraft missile systems had nothing to do with offensive weapons, the president (at that time) Dmitry Medvedev ordered to freeze the implementation of the contract. After that, Iran filed a lawsuit against Russia in international arbitration. According to some reports, the amount of the claim was about 300 billion dollars.
In April 2015, President Vladimir Putin signed a document that authorizes the delivery of C-300 air defense systems to Iran.