General Dynamics Lands Systems Canada (GDLS Canada) will begin supplying Saudi Arabia with 8x8 LAV armored vehicles fitted with Belgian Cockerill Maintenance & Ingénierie (CMI) turrets, blog reported
bmpd
with reference to Jane's Defense Weekly.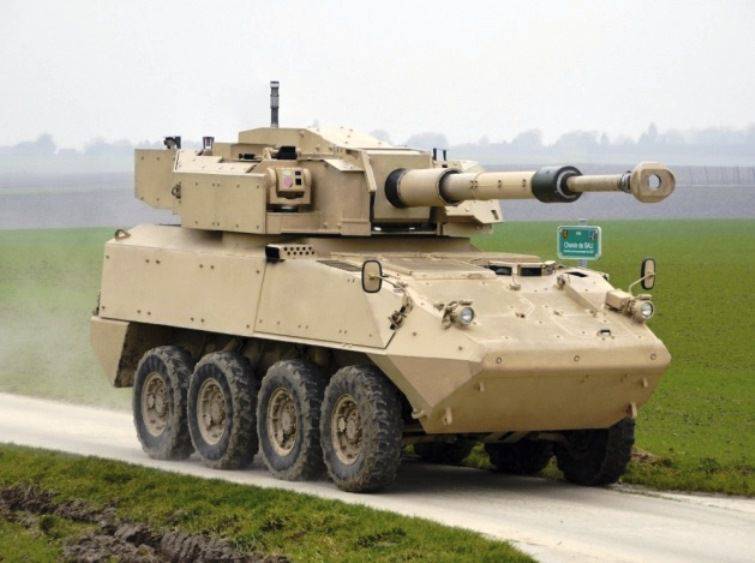 Prototype model of the General Dynamics Lands Systems LAV armored vehicle with a CMI Cockerill CT-CV 105HP turret (type 3105) with a 105-mm Cockerill CV rifled gun
.
Deliveries will be made under the contract from 2014 g in the amount of $ 10 billion.
"CMI towers will be equipped with two types of new types of LAV machines developed by GDLS Canada as part of the Saudi megazakaz. One option is to install the Cockerill CT-CV 105HP twin tower with 105-mm / 53 Cockerill CV rifled gun of normal ballistics, equipped with an automatic loader (containing 12 or 16 shots), "writes the magazine.
Another option, according to the publication, "provides for a double Cockerill Medium Caliber Turret (CMCT) turret with 30-mm or 40-mm variant of the ATK Orbital Mk 44 automatic cannon (the prototype of the tower was tested with the 30-mm version of this gun). Also, this tower will have an ATGM launcher. "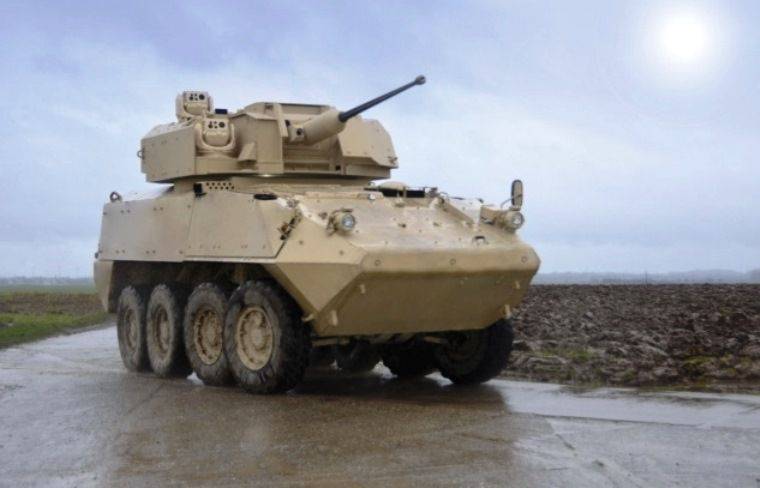 A prototype of an armored vehicle General Dynamics Lands Systems LAV of the new version with a CMI Cockerill Medium Caliber Turret (CMCT) turret (type 3130 / 40) with an ATN Orbital Mk 30 44-mm automatic cannon.
It is noted that "both types of towers (CT-CV 105HP and СМСТ) belong to the new family of" modular "armored Cockerill 3000 Series towers developed by CMI, which have digitally controlled electric drives and can be equipped with different types of guns of calibers from 25 to 105 mm and different fire control systems.
Other characteristics of armored vehicles LAV, intended for Saudi Arabia, are not reported.