Today in Lithuania, the new rotation of the American rotational contingent with the Stryker armored personnel carriers has begun to serve;
RIA News
message of the Lithuanian defense ministry. In a row, this is the ninth shift of the US military.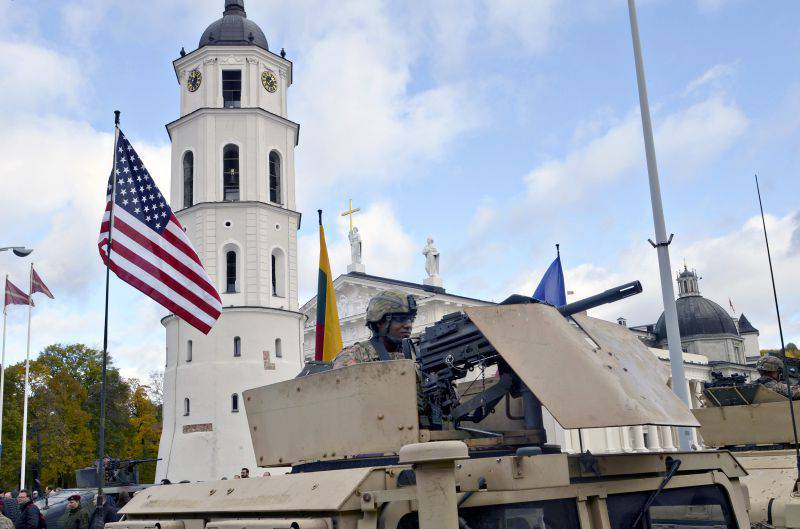 Currently, 130 soldiers have arrived from Germany in Kaunas district, and 40 along with the equipment will arrive on January 14. All of them are servicemen of the 3 division of the 2 Cavalry Regiment of the US Army.
"The rotational troops will be deployed to the mechanized infantry battalion in the Iron Wolf Rukla. The military vehicles will be delivered here (14 January): Stryker armored personnel carriers, armored SUVs and cargo vehicles, "the report says.
The agency recalls that "in the Lithuanian village of Mumaychay, Šiauliai region, heavy military equipment is already being preserved:
Tanks
Abrams and BMP Bradley. "
The rotation of American troops in the Baltic States has been carried out since the spring of 2014 in the framework of Operation Atantic Resolve (Atlantic Resolve).
The Lithuanian defense ministry stresses that "according to the implementation of NATO's collective defense decisions, the US allies will remain in Lithuania as long as the security situation demands."