Airborne forces are re-equipped with the latest means of military air defense - a portable complex "Verba" with an automated control system, it transmits
RIA News
message of the Ministry of Defense of the Russian Federation.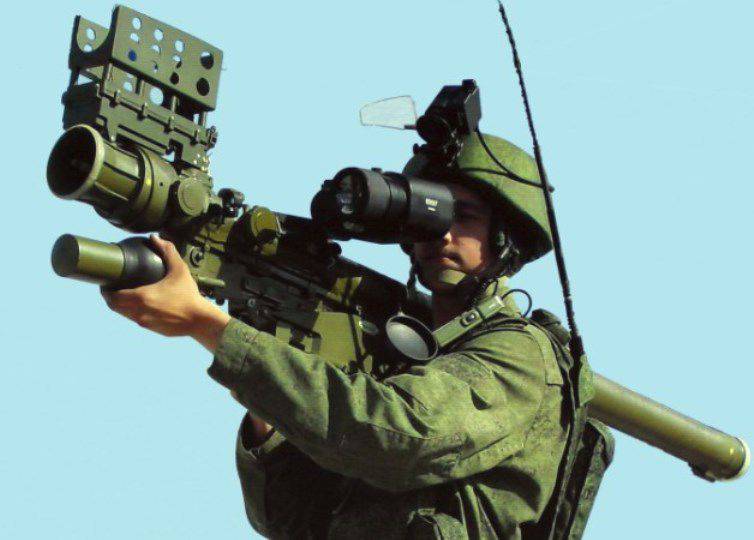 "Over the past two years, units of the military air defense of the Novorossiysk, Ivanovo, Tula and Pskov airborne units have received at their disposal the latest division kits in the agreed specification," the release said.
It is noted that "the delivery of the latest military equipment was carried out in sets, which included not only Verba portable man-portable air defense systems (MANPADS) with the automated control system Barnaul-T, but also a single complex of training tools" .
"In addition, there are now new computer training classes in the divisions of the air defense troops of the Airborne Forces for teaching and training specialists," the press service informs. "All the conditions have been created here to study the physical principles and principles of operation of a particular weapon, its design, work in various modes, and combat tactics using targets on a real background environment thanks to computer simulators."
Help RIA "
News
":
"Verba" MANPADS, developed by the Engineering Design Bureau (Kolomna), was adopted by the Russian army in 2015 year. The new complex 10 times more efficiently overcomes pyrotechnic interference, and the capture zone and the defeat of air targets compared to previous-generation MANPADS "Eagle" increased 2,5 times. "