The Russian space forces in 2015 g found all missile launches made in the area of ​​responsibility of the missile attack warning system (SPRN), the press service reported
Ministry of Defence
.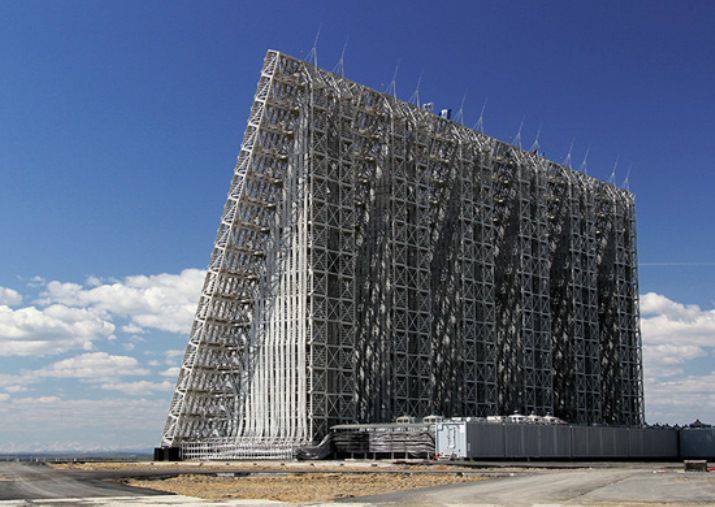 "The Russian SPRN solves the tasks of obtaining and issuing trajectory data for generating information about rocket attack warnings on government and military control points, necessary information for the Moscow anti-missile defense system, as well as issuing data on space objects for the space control system in the interest of providing information for solving problems deterrence from rocket attacks on the Russian Federation and improving the effectiveness of the response of the Armed Forces, " I'm in a release.
It is reported that "in the 2015 year, the duty facilities of the Russian missile warning system, specialized means of the space control and antimissile defense systems were detected around 40 launches of foreign and domestic ballistic missiles and space rockets."
The basis of ground-level radar radar systems of a PRN system is radar stations of the new generation of the Voronezh type.
"Currently, four new Voronezh radars deployed on the territory of the Leningrad, Kaliningrad, Irkutsk regions and the Krasnodar Territory are on alert for radar monitoring of missile-prone areas in the established areas of responsibility. Two more new radars "Voronezh" started to carry out experimental combat duty in the Krasnoyarsk and Altai Territories. Preparations for conducting preliminary tests of the VZG radar in the Orenburg Region have been completed, "the press service said.
It is noted that "in 2015, the construction of a new radar station in the Arctic began."
"As part of the improvement of the space echelon of the missile attack warning system, a full modernization of the SPRN space echelon control center was carried out, the first spacecraft of the Unified Space System (CEN) orbital grouping was put into orbit, which would significantly reduce the time of detection of ballistic missile launches the likely adversary, as well as significantly increase the timeliness and accuracy of the information warning military-political leaders dstva country's missile threat. Currently, experts are conducting flight tests of the first spacecraft CEN
- said in a statement.