On Monday, Vladimir Putin ordered to work out the issue of the possibility of gas supply to the Ukrainian Genichesk (Kherson region) at the request of the mayor of this city due to a sharp cooling. At present, gas is already flowing to the trunk system of the region,
RIA News
.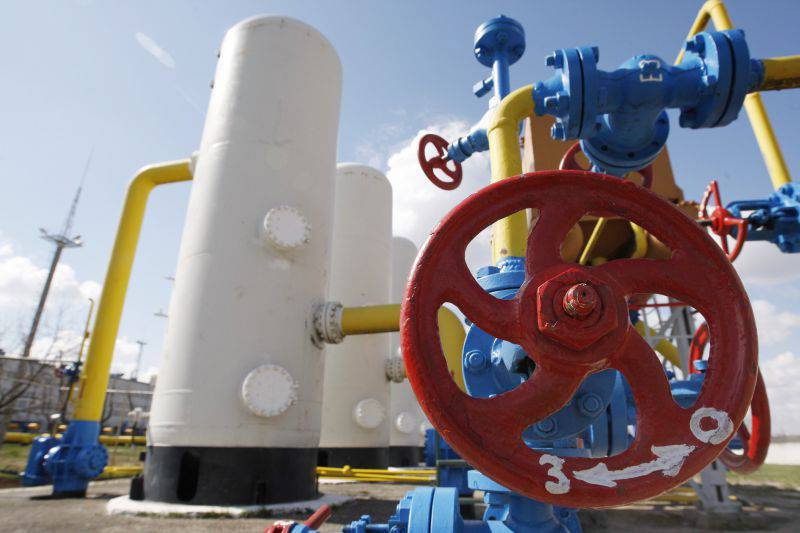 "On behalf of the residents of Genichesk, the mayor of this city, against the background of low temperatures that have persisted over the past few days, appealed to the Russian side to ensure gas supplies in order to prevent the residents of the city from freezing," said Dmitry Peskov, press secretary of the Russian president, to journalists.
"Vladimir Putin reviewed this appeal and, based on humanitarian considerations, ordered to work out the question of the possibility of ensuring such supplies to help the people of Genichesk survive the extreme cold."
According to the Ministry of Regional Development of Ukraine, "on Saturday, January 2, in Genichesk, due to a sharp drop in temperature, pressure on the municipal gas pipeline fell; The gas pressure was not enough to ensure the operation of autonomous heating devices for 1,8 thousands of residents of multi-storey buildings, as well as private sector subscribers for 400. " According to the information received on the evening of January 4, 1,5 thousand subscribers were left without gas.
On Tuesday night, Russian gas began to flow into the trunk system to maintain the necessary pressure in the Genichesky district. This was confirmed by the deputy head of the district administration Alexey Syschenko.
He said in an interview with the local publication: "The Crimean side began to carry out the reversal of the missing gas in the direction of Genichesk.
The head of the Russian company Chernomorneftegaz, Igor Shabanov, in turn, said that "the supply of Russian gas to South Ukrainian Genichesk began at 22: 40 Moscow time and will not exceed 20 thousand cubic meters per day."
However, the head of Naftogaz, Andrei Kobelev, did not believe the information about Russian gas supplies to freezing people, calling it a "fake".
In his Facebook, Kobelev wrote that the gas supply to Genichesk "is only Russian propaganda." At the same time, the head of the company said that "an official statement on this matter will be made later."
Yury Vitrenko, Naftogaz development director, did not believe either, and he told the Apostrof publication: "There are neither Russian nor gas supplied to Chernomorneftegaz in the Kherson region".