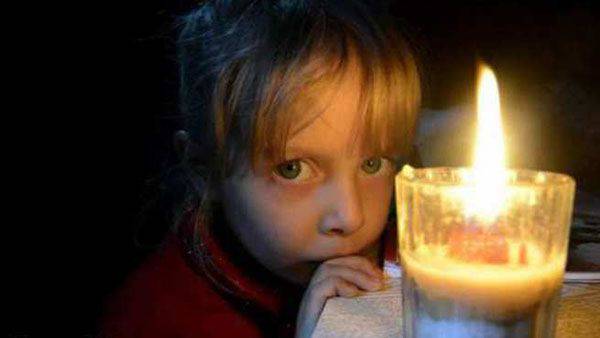 My dear soldier APU. Anya from Kharkov writes to you.
Well, that is, as from Kharkov. I have parents and a black cat, Loki, and I myself am not allowed to enter Kharkiv, because I am a journalist and write snotty texts about peace and love.
So, Anya writes to you, it turns out, from Lugansk, I am red, I have two gentle cats, I am twenty-seven years old. I lived in Kiev for three years, maybe, once we drank in the same pub.
My dear soldier, a tree was set up in Lugansk, ponies with children are walking around it, cotton candy is sold. In Stakhanov there is also a tree. Even in Pervomaisk Christmas tree.
My dear soldier, your command after the New Year holidays is preparing a blow to Stakhanov from three directions, including May Day. My dear soldier, 70 percent of the buildings in poor Pervomaisk are damaged by your artillery. It is not clear how a miracle this unfortunate city holds and even tries to smile near the Christmas tree.
My dear soldier, recently my friends and I brought drugs to the 27 school of the city of Stakhanov. Artillery shells hit the school twice. And no, not ours. Believe, you can figure it out on the spot. A serious eleventh grader told me: they shot at the school, and there were no shots in the quarter where our guns were. Why did they shoot at school, he asks me. I have no answer. I can not say that all of you, for example, geeks. I believe that it is not.
My dear soldier. We also brought delicious cranberries and oranges to the orphanage. Volunteer Dima changed into Santa Claus and made the children laugh. The children did not laugh. They have forgotten how to laugh. A boy from Pervomaisk asked: what are they doing with their hands torn off? Are they buried or burned?
My dear soldier, these students hate you. Excuse me please. I am sad that it happened. Immediately you are probably not to blame. True? You did not adjust the fire? Did not direct the guns? Was it different? I thought so.
My dear Ukrainian soldier. Five-year-olds laugh, eat cotton candy and ride ponies around the main Christmas tree of the city of Lugansk. Remember this when they give you an order to attack.
I do not call for anything. I just think you should know about it.
With sadness, Anya and her two cats.