The new president of Argentina, Mauricio Macri, who is considered a pro-Western politician, on the day of the next anniversary of the landing of British troops on the Malvinas (Falkland) Islands declared that the official Buenos Aires considers the Malvinas Archipelago to be occupied by Britain as part of Argentina. His statement on this issue was presented in the Argentine Foreign Ministry (quote
TASS
):
Today, after 183, after the illegal occupation (Malvinas and some other islands), which continues to this day, the people and government of Argentina once again confirm the inalienable right of the Argentine Republic to sovereignty over the Malvinas Islands, South Georgia and the South Sandwich Islands. Restoration of control over these territories is a state policy and meets the aspirations of the Argentine people.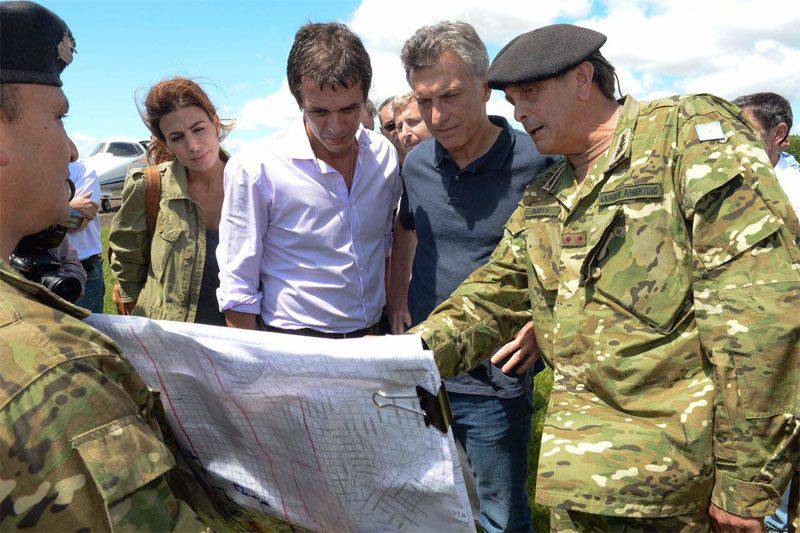 The Argentine foreign minister said that Buenos Aires called on the British authorities to sit down at the negotiating table as soon as possible to resolve the issue of the status of the Malvinas, South Sandwich Islands and South Georgia.
It should be recalled that Argentina did not recognize the results of the referendum that the British authorities held on the archipelago. The 2013 referendum of the year, as stated in London, showed that the residents of the Falkland Islands wished to remain subjects of the British crown. Then London declared that the people themselves expressed their will, and "this is the highest value of democracy." But the British authorities did not recognize the outcome, for example, of the past year a year later the referendum in the Crimea, for some reason immediately forgetting about the supreme democratic value of the people's will ...