As part of the military reform, 3 created a new branch of the military as part of the People's Liberation Army of China (PLA): the Office of the Army Command, rocket troops and strategic support troops, reports
RIA News
.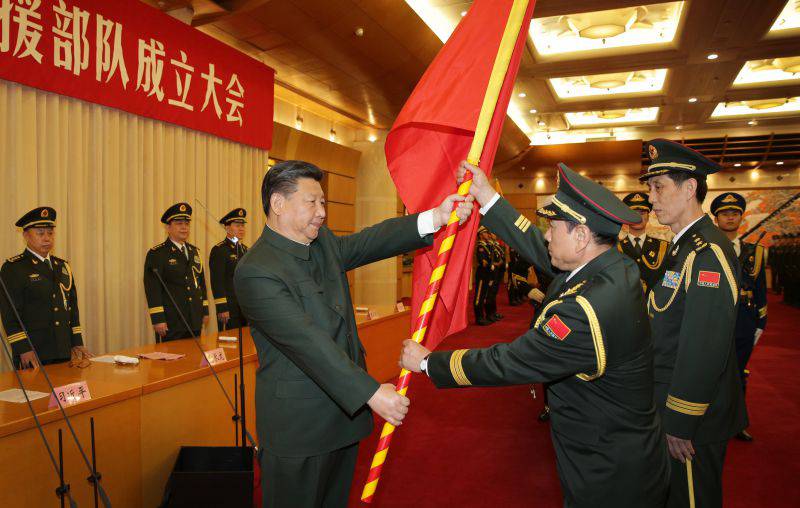 On Thursday, the head of the PRC, Xi Jinping, handed over banners to the commanders of the new arms of the troops.
"Creating a department of the army command, missile forces and strategic support forces is very important for the realization of the Chinese dream of strengthening the army, given the current situation. This is a strategic measure for the formation of a modern military system, taking into account Chinese characteristics, said Xi Jinping. "This step will be a turning point in the modernization of the Chinese military system."
The report of the Central Military Council of China (CEC) says that "at the moment it is extremely important to ensure a high level of leadership of the Council and to enhance the combat capability of the country's troops."
Earlier, the Central Military Administration stated that they were expecting "to get concrete results from the military administration and joint operational command, up to 2020, in streamlining the military structure, strengthening the political system and civil-military integration."
It was noted that China needed a "modern military system with an understanding of Chinese characteristics, capable of winning in modern information wars."