The calculations of the C-300 air defense system of the Eastern Military District conducted training shots to destroy the conditional enemy in the Khabarovsk Territory. In the course of training events, radio engineering units of the district were involved in the BBO.
RIA News
quotes representative
Press Service of the Eastern Military District of the Russian Federation
:
In the course of the training, the servicemen on the C-300 anti-aircraft missile systems worked out actions to receive a signal that the air borders were violated by the aircraft of a conditional enemy, found, escorted and conditionally destroyed the air target. The training also involved radio engineering units that performed tasks to detect air targets.
One of the stages of maneuvers in the Khabarovsk Territory was the stage of changing positions and moving away from the counter attack of a conditional opponent. The command of the Higher Military Training highly appreciated the training of the personnel involved in the training maneuvers.
The press service of the BBO also reports that in
tank
the connection of the Republic of Buryatia in early January 2016 will receive the latest electronic warfare complex Borisoglebsk-2. The personnel of the tank unit underwent training in the use of the latest complex in the interspecific military training center in the Tambov region.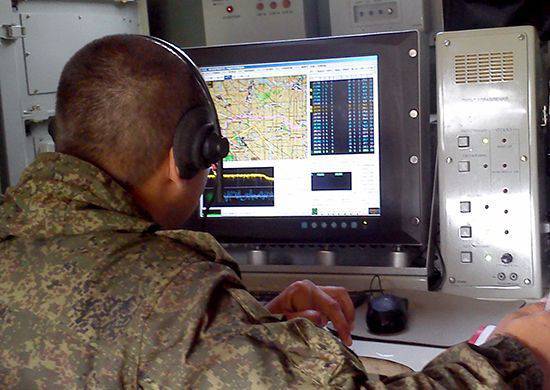 From the message of the press service of the BBO:
The complex consists of several machines and is installed on the basis of a multi-purpose tractor MTLB. "Borisoglebsk-2" compared with its predecessors has the best technical characteristics: an extended frequency range of radio intelligence and electronic suppression, increased scanning speed of the frequency range, higher accuracy of determining the location of the source of radio emission, increased bandwidth suppression. Thanks to the improved software and the interface of the automated workplace of operators, the convenience of the serviceman's work is ensured when switching from one object to another.