State Department spokesman John Kirby, talking about the successes of American diplomacy in 2015 g, wrote in the official blog of the department that "peace and stability have been brought to Syria." However, such words in the current situation "are at best incorrect, and at worst they are nonsense,"
RIA News
an article from the Foreign Policy magazine.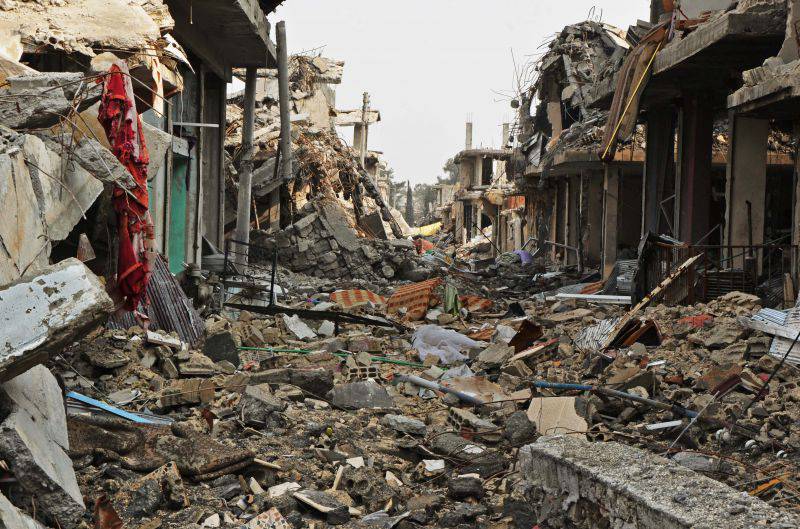 With the words "Peace and stability brought to Syria", Kirby entitled a section on the Syrian issue. He notes that "the conflict in Syria continued to develop tragically throughout 2015," therefore, "the United States and many members of the international community became more active to help the Syrian people in difficult times." Kirby also points out that Secretary of State "Kerry is leading the efforts of the United States and allies to remove Syrian President Al Assad from office and put pressure on the UN Security Council" in connection with this issue.
"It is clear why the State Department noted Syria in its review of the 2015 results of the year," the magazine writes. - The Syrian conflict was the most discussed event throughout the year. If he had not been included in the list of the US Foreign Office, it would have attracted much attention. "
"However, the words" peace "and" stability "are not the best choice to describe what the United States brought to Syria this year," the author notes.
He recalled that the UN data for October of this year testify to a terrible tragedy: "more than 4 during the civil war in Syria killed about 250 thousand people, over 11 million people left the country".
"Many refugees went in the fall of 2015, to the shores of Europe or to other countries of the world - including the United States," writes the publication.