Next year Klimovsky TsNIItochmash (part of Rostec) intends to develop 9 industrial technologies for the production of third-generation Ratnik equipment, reports
Look
With reference to the general director of the enterprise Dmitry Semizorov.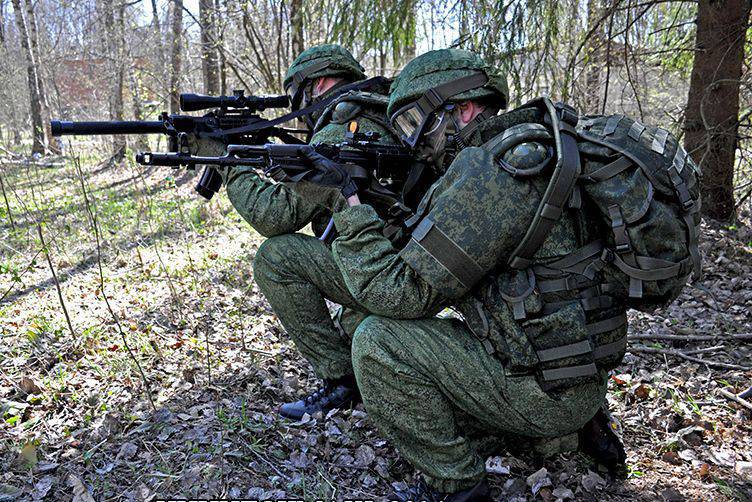 "In addition, work will continue on the reconstruction and technical re-equipment of the enterprise's production capacities. At its own expense, 10 is expected to undertake initiative work on improving the design of serial samples, creating a scientific and technical reserve in areas of the AMST (weapons, military and special equipment) assigned to the institute, as well as dual-use and civilian products, "Semizorov added.
According to him, the company simultaneously "will continue to work on the creation of high-precision sniper complexes of a new generation, in accordance with the tactical and technical specifications of the FSO, the FSB, the Ministry of Internal Affairs and the Ministry of Defense of Russia as part of a public-private partnership."
The general director recalled that with 2015 at the institute, "a laboratory is working to create an advanced scientific and technical reserve for the development of new-generation rifle complexes". Joint work in the direction of the "Promising system of military equipment for the military" Defender of the Future "(2015-2040 years)" conducted with 2014.
Earlier it was reported that the 3-generation equipment is planned to be created within 4-6 years.