On Sunday, a solemn event was held in Israel on the occasion of the creation of a new special command brigade "Commando", which included the units "Maglan", "Egoz", "Rimon" and "Duvdevan", reports
NEWSru
with reference to the country's defense department.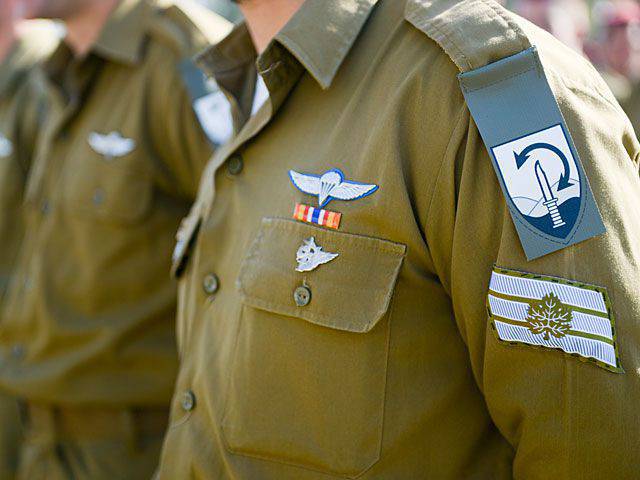 "The commando brigade was created within the framework of increasing the effectiveness of the activities of the military units included in its structure," the report says.
The commander of the compound was Colonel David Zini, the former commander of the Egoz unit.
"The brigade itself is assigned to the Otsbat Ashe division, which also includes an airborne assault brigade of special service and two amphibious brigades of reservists," the publication said.
It is reported that "the Hebrew letter" Kouf "formed by the blade and a curved two-sided arrow against the background of the sea and mountains became the" emblem of the new unit. "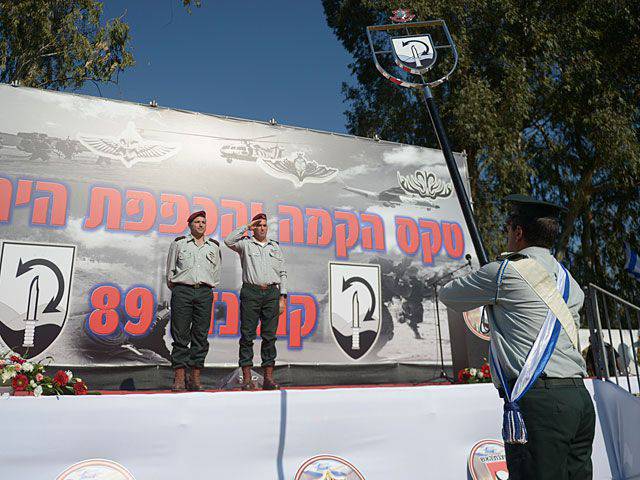 "The colors black and white symbolize that the fighters of this brigade retain combat readiness day and night. The blade says that the fighters of the new unit are ready for a close battle with the enemy, "explains the resource.
According to the Chief of the General Staff, Gadi Eisenkot, "the unification of several special forces units will allow the Israel Defense Forces to quickly respond to modern threats, including the threat of the Islamic State."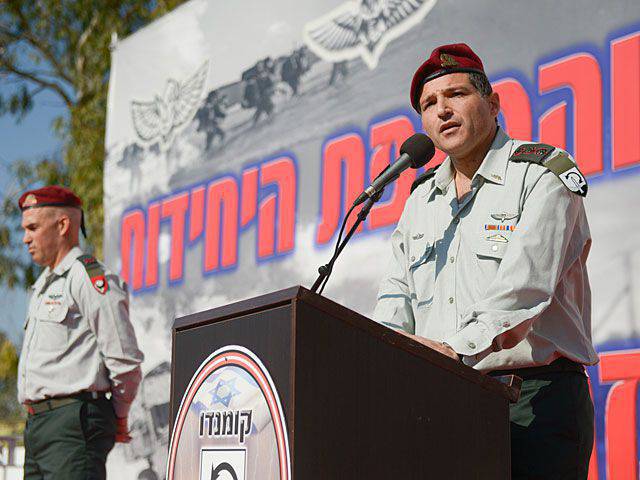 The idea of ​​combining several units created as a response to a specific threat has been discussed for a long time already. Its implementation was hampered by the ambitions of district commanders who did not want to lose direct control over their best units. However, Gadi Aizenkot managed to carry out his plans. The head of the General Staff announced the beginning of the unification process in early July.
Help edition:
"Rimon is the youngest special unit created in 2010 after the Cast Lead operation to wage war in the desert. Until now, it was part of the reconnaissance battalion of the Givati ​​Brigade and was subordinate to the command of the Southern District. In peacetime, is engaged, in particular, the fight against the Egyptian smugglers.

"Maglan" - a special unit created to perform tasks behind the front line. It was created in the middle of the 80 of the 20th century on the basis of the reconnaissance battalions of the amphibious brigade and the Nahal infantry brigade.

Egoz is a special unit recreated in 1995 on the basis of the Golani brigade for combat operations in southern Lebanon. The unit's specialization is the fight against the enemy's irregular parts.

Duvdevan is a special unit created in 1986 to fight terror in Judea and Samaria. "