The President of South Ossetia, Leonid Tibilov, during a press conference, voiced his proposal to rename the republic. According to the head of state, the word "Alania" should be added to the title. In this case, the Caucasian state will be called the Republic of South Ossetia-Alania. It is reported by the news agency
TASS
.
The head of South Ossetia noted that this will emphasize
historical
the unity of the Ossetian people, which is now actually divided by borders. Leonid Tibilov added that the people are striving to realize their age-old dream of unity.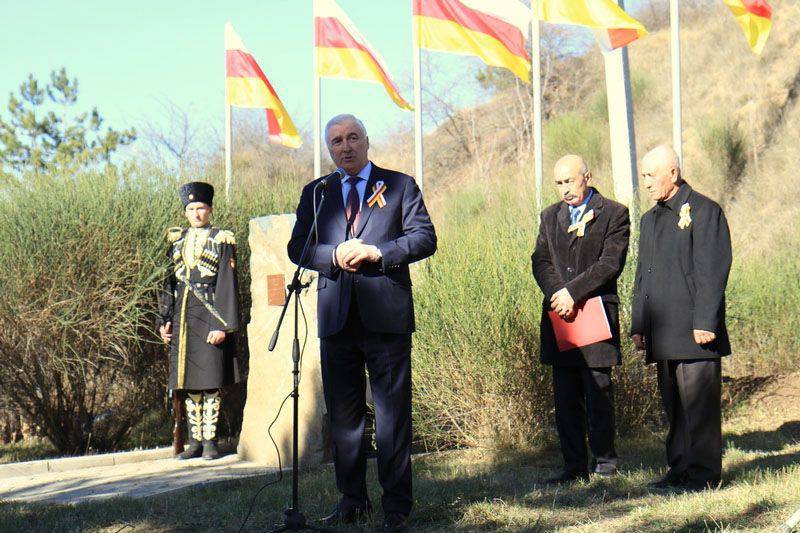 Leonid Tibilov:
I am ready to give appropriate instructions and work out the mechanism for renaming our republic into the Republic of South Ossetia-Alania. There are divided people and two parts of Ossetia - the Republic of South Ossetia and the Republic of North Ossetia - Alania, we strive to ensure that our people become one. This is the age-old dream of all our people.
Tbilisi has already managed to comment on this statement by the head of the RSO. A number of Georgian politicians believe that this may be "the first step towards the republic's entry into Russia, which is a matter of obvious concern." Regarding concerns about the realities of Tbilisi's politicians, it would still be better to turn to Mr. Saakashvili, whose adventure was the main reason for South Ossetia to finally sever all its relations with its southern neighbor.