RIA News
with reference to the informed interlocutor of the agency writes that the militant 123, wounded in one of the suburbs of Damascus (Zabadani), will soon be forwarded to Beirut (Lebanon). The interlocutor of the news agency says that the corridor for the wounded militants will be opened on the basis that terrorist groups will allow Syrian citizens to leave the Shiite settlements of Kefraya and Foy in the province of Idlib that are controlled by terrorists.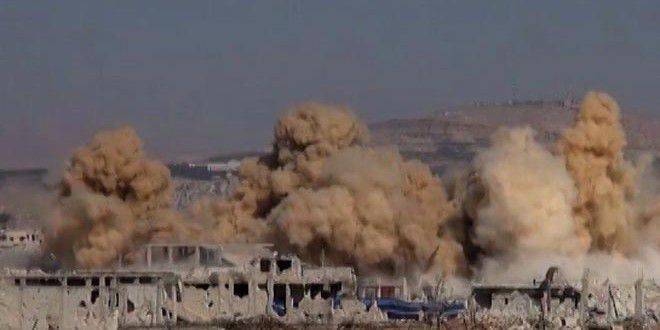 The same person reports that the wounded militants from Beirut will be sent to Turkey by a special board for treatment.
From the report:
Red Crescent cars have already arrived in Zabadani. They must pick up the 123 injured gunman in Beirut. Then they will be taken by plane to Turkey for treatment.
It is noted that buses and ambulances have already arrived in the above-mentioned settlements in the province of Idlib to evacuate the civilian population, which has been terrorized by the militants for the past few years.
It is noteworthy that Turkey is again very hospitable towards the wounded militants ...
Meanwhile, the news agency
SANA
reports on the development of success by the Syrian army in the suburbs of Damascus. Thus, in Eastern Guta, Syrian troops managed to completely destroy one of the units of the Dzhebhat an-Nusra group. Militants tried to attack a military object of the armed forces of the SAR, but with intensive fire their firing positions were eliminated. More than two dozen bodies of the destroyed terrorists and several mortars remained at the scene of the battle.