The leader of the Ukrainian extremist grouping Right Sector, Dmitry Yarosh, once again declared that he was leaving the leading position. In addition, the leader Pravosekov announced the creation of a new association. On Facebook, Yarosh posted the announcement of the congress (to be held in February 2016) of a new association, which he calls a social-political alternative "PS"
RIA News
leads translation statements Yarosh:
Together with my team, I am leaving the Right Sector national liberation movement. We are initiating the creation of a new social and political movement, the founding congress of which is planned for February. We are working now on its development, the concept of activity, and program principles. We want to appear not as a narrow-functional, but as a national patriotic movement with the aim of uniting all the patriots of Ukraine. Without radicalism on the border with margines, but also without liberal demagogy.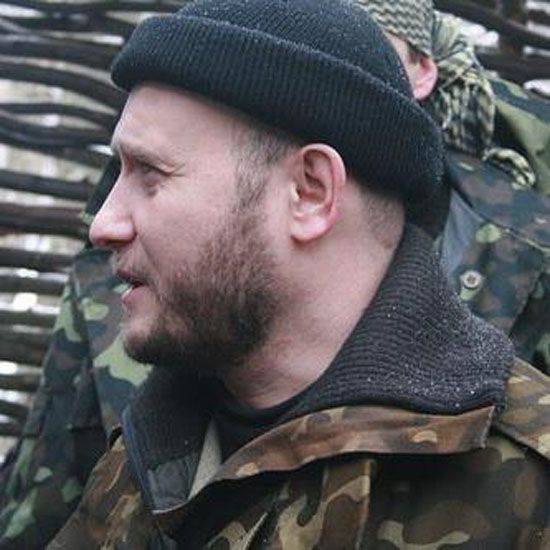 In other words, Yarosh is trying to declare that the new group that he plans to lead will be "less radical" than the current pravoseki, who at one time took the most direct part in committing a bloody anti-state coup in Kiev, as well as participating in a bloody punitive operation in the Donbass . It seems that Yarosh is trying in this way to integrate into the system of the Ukrainian authorities under the new banner, "refusing" from the train of crimes that follow him.