The General Staff of the Turkish Armed Forces reports that during the clashes with the Kurds in the south-east of the country, three Turkish servicemen were killed the day before, two more were injured (a military man and a police officer). In the message of the General Staff of the Armed Forces of Turkey, which leads
Hurriyet
, it is said that the explosion was staged by the PKK "militants" (Workers Party of Kurdistan). However, it is well known that after the start of the so-called "anti-terrorist operation" in south-eastern Turkey, the overwhelming majority of the Kurdish population opposes the Turkish military and official Ankara.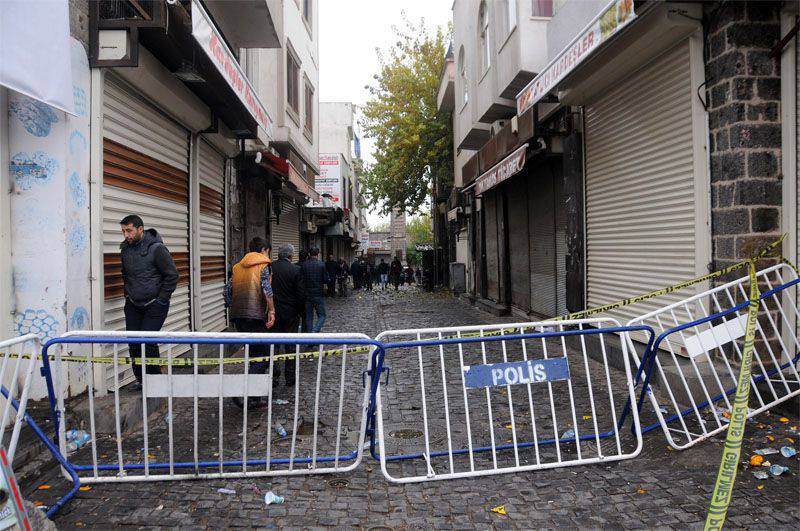 The incident, as a result of which the Turkish military were killed and wounded, occurred in the city of Cizre. According to some reports, the armored vehicle with the Turkish security forces was blown up on a roadside mine. Kurdish formations organize targeted explosions as a response to the military actions of the Turkish army and police.
The clashes continue in the city of Diyarbakir, where the NATO air base is located, from where American planes take to the air to participate, as they say in the Pentagon, a military operation against the fighters DAISH (ISIL). The city became an arena of violent clashes at the same time as the units of the Turkish army and police special forces were introduced into it. Since the start of the operation in the district of Diyarbakir, several dozens of civilians have died in the city itself.