On the eve of the police of Vienna (Austria) and Bern (Switzerland) issued warnings that the level of terrorist threat in these states is increasing. The Ministries of the Interior of Austria and Switzerland make it clear that we can expect a wave of terrorist attacks on the eve of the upcoming New Year. Information Agency
Rider
reports that the police have the names of several alleged terrorists who may arrange attacks in Austrian and Swiss cities. These names are not called.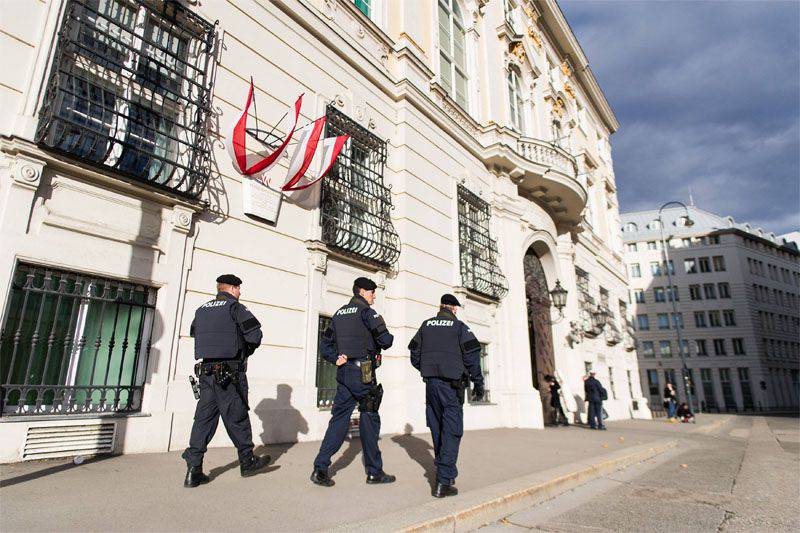 This adds that the attacks can be arranged in other European countries. The level of terrorist threat in France and Belgium continues to be elevated. Special measures are reportedly taken by security forces and police in Britain and the Netherlands.
Against this backdrop, European countries continue to experience uncontrolled flows of migrants from Africa and Asia. Over the past few months, there has been an increase in the number of refugees from the territory of Afghanistan, who are rushing through Pakistan to Austria and Germany. The increase in the number of Afghan settlers is associated with an increase in the intensity of hostilities in Afghanistan, where the Taliban militants have intensified in a number of provinces and local cells of the terrorist group DAISH (ISIL) are gaining momentum. Whether these immigrants are people fleeing from war, or they themselves have connections with terrorist cells, the European police in connection with such an influx of migrants cannot establish by definition. How can it not really establish when the so-called sleeping European cells wake up the next time - after a series of terrorist attacks in Paris.