Valery Kashin, General Designer of NPK Design Bureau of Mechanical Engineering, told the media that the company had created a new ammunition for the Iskander-M operational tactical complex. We are talking about a new aeroballistic rocket, which has already passed interdepartmental tests.
Information Agency
TASS
Citing Valery Kashin, reports that the Iskander-M OTRK can now be equipped with five types of aeroballist missiles, as well as one cruise missile.
According to Valery Kashin, the work on the modernization of the operational-tactical complex, which is in service with the Armed Forces of the Russian Federation, does not stop, which makes it possible to create new missiles for the Iskander using advanced technologies.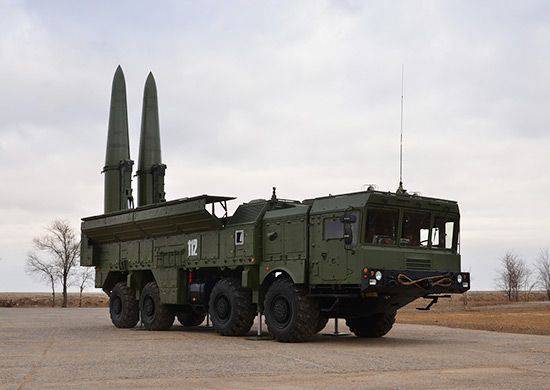 This year, rocket personnel from various military districts took part in exercises using the operational-tactical missile complex Iskander-M. Thus, during the maneuvers in the Astrakhan region, the combat calculations of the Iskander-M OTRK sent a series of strikes against the infrastructure of the conditional enemy located at a distance of 300 km. The defeat of the goals was successful.