The first ships of project 22800 "Hurricane" and "Typhoon" will be part of the Russian
fleet
in 2017 and 2018, reports
Rossiyskaya Gazeta
with reference to the deputy commander-in-chief of the Navy for armament, Viktor Bursuk.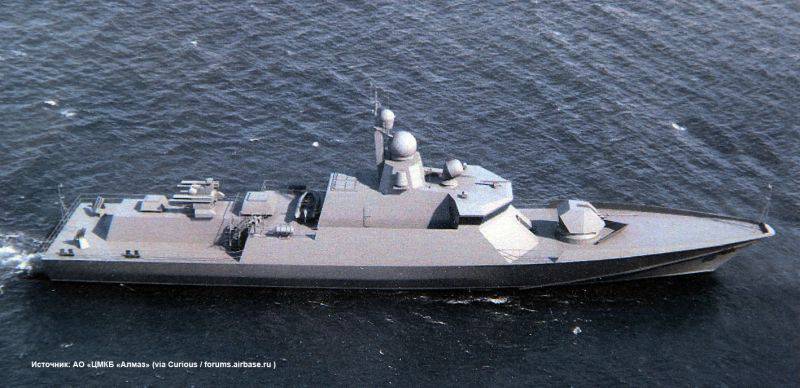 "The small rocket ships of the new project will be laid on December 24 at the St. Petersburg shipbuilding enterprise Pella," the vice admiral said.
According to him, "in the near future, more than a dozen ships of a new project, developed in St. Petersburg by the Almaz Central Maritime Design Bureau, will be built at various enterprises."
Bursuk explained that "small ocean-class corvettes have a displacement of 800 tons, capable of speeding up the order of 30 nodes and autonomously performing combat missions at a distance of 3 thousands of miles from the base."
"Among the advantages of these ships is high maneuverability, increased seaworthiness, as well as the architecture of superstructures and hulls, made using stealth technology," he noted.
The ships will be equipped with domestic engines, their armament will be composed of Caliber-NK cruise missiles and modern artillery mounts.
As previously reported by the Commander-in-Chief of the Navy, Viktor Chirkov, in total "no less than 18 small rocket ships of the 22800 project are planned to be built".