For several years, Washington has been conducting tacit consultations with representatives of Syrian authorities in order to find people who can assist in the implementation of the military coup in the country.
TASS
with reference to the American newspaper "The Wall Street Journal".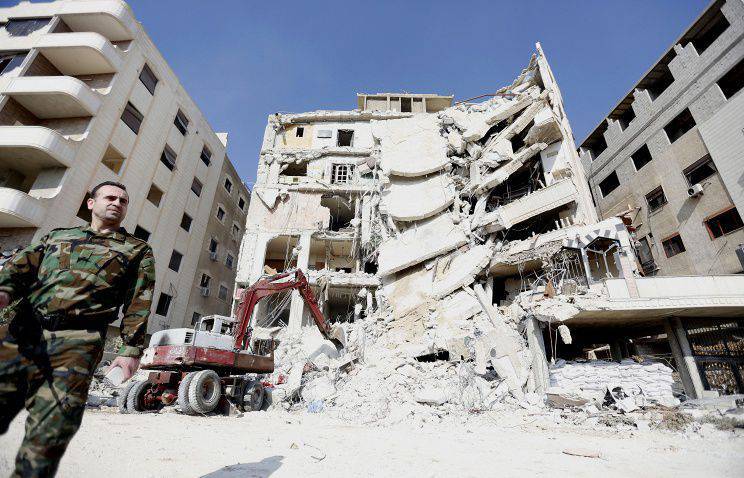 Sources of publications say that "the purpose of contacts with elements of the Syrian regime was the removal of President Bashar al-Assad from power."
"From the very beginning, the US was looking for weak spots in a regime that they could use to provoke a military coup, but there were not many of them," the article says.
"According to official representatives, contacts with the (Syrian) regime were held from time to time, they were focused on specific issues," the newspaper writes. "Sometimes key officials spoke to each other directly or through other persons, they sent messages through intermediaries such as Russia or Iran, the main allies of Assad."
According to the newspaper, "in the 2011 year, when the (Syrian) regime began to take harsh measures against the protesters, and the soldiers began to desert, US intelligence officers revealed capable of changing the power of the Alawite officers - the religious minority to which Assad belongs."
According to a source in the Obama administration, "in 2011, the White House's policy was to ensure the transfer of power in Syria, detecting cracks in the regime and offering incentives to those who agree to leave Assad."
At the same time, the author states that "these attempts were not crowned with success, and the integrity of the regime was preserved."
"By the summer of 2012, the strategy of the White House, the purpose of which was to create conditions for regime change, failed. The United States switched to supporting the rebels, but efforts were increasing too slowly. "
"Actions in this direction were unsuccessful, as Russia and Iran began to play on a large scale," said the source.
"The growing influence of the IG in 2013 took the US administration by surprise," the author writes. "Assad was able to take advantage of this to strengthen his position as a partner in the fight against terrorism that swept the region and exerted influence on the West."
In this regard, the source told the newspaper that "the permanent representative of the UAR to the world organization Bashar Jaafari is consulting with his deputy American colleague Samantha Power", and this spring "former White House employee Steve Simon visited Damascus at the invitation of Ahmad and met with Assad.