Information Agency
Interfax
reports that the Moscow Garrison Military Court decided to release the former commander-in-chief of the Ground Forces Vladimir Chirkin from custody. Recall that Vladimir Chirkin was sentenced to five years in prison on charges of receiving a bribe in the amount of 450 thousand rubles allegedly for helping a former soldier get a one-room apartment.
Chairman of the military board of the military court Yevgeny Zubov:
The verdict of the Moscow Garrison Military Court of 14 August 2015 due to inconsistencies with the conclusions of the court to the actual circumstances presented in the case file, change, retrain the actions of Chirkin from paragraph 5, part 5, article 290, to part 3, article 159 ("Fraud"), on the basis of which Chirkin sentenced to a fine of 90 thousand rubles.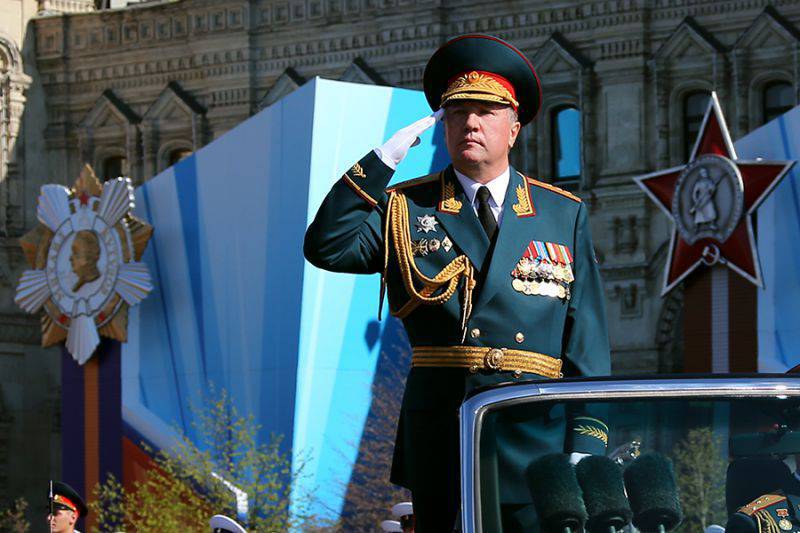 It should be recalled that 14 of August of this year, Colonel-General Vladimir Chirkin was deprived of titles and awards, including the Order of Courage and the Order of Military Merit.
General Chirkin himself denied involvement in assisting a former soldier in obtaining an apartment at the expense of the Ministry of Defense. However, in August 2015, the arguments of the defense of the ex-commander-in-chief of the Ground Forces did not act on the panel of judges. Now, in the Moscow garrison military court, they decided to change their opinion about the Chirkin case.