Information Agency
Sputnik
publishes material that hackers groups
Anonymous
announced the beginning of a cyber war against the Turkish authorities. Anonymous spoke in favor of initiating cyber-attacks due to the fact that the information on the support of the Turkish authorities to contacts with the fighters DAISH (ISIL) was confirmed. In their video message, the hackers declare that Turkey is engaged in the actual support of international terrorism, buying oil from ISIS militants.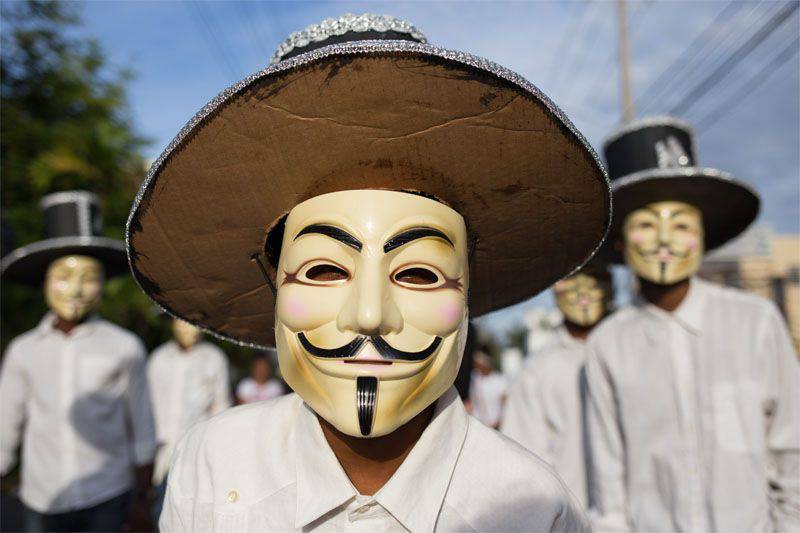 From Anonymous to
YouTube
:
We will not accept that Erdogan, the president of Turkey, will continue to help the IG. If the Turkish authorities do not stop supporting the IG, we will put pressure on the Turkish segment of the Internet, servers, banks, websites of the authorities.
Anonymous group members threaten Ankara with cyber attacks on airports and military facilities if the Turkish authorities do not stop supporting ISIS and do not respond to the first Anonymous "package of measures".
Frankly, the hacker group has previously come forward with similar threats against governments of various countries, including the United States. However, the actions of Anonymous did not lead to any noticeable changes in the situation in the international arena and the policies of the "attacked" states. There is reason to believe that the new step of the hacker group will hardly be taken seriously by the Turkish leadership.