On the map, published on the network, the DAISH grouping depicts Europe, North Africa and the Middle East with territories marked on them to be captured in the next 5 years, reports resource
MixedNews
with reference to pamelageller.com.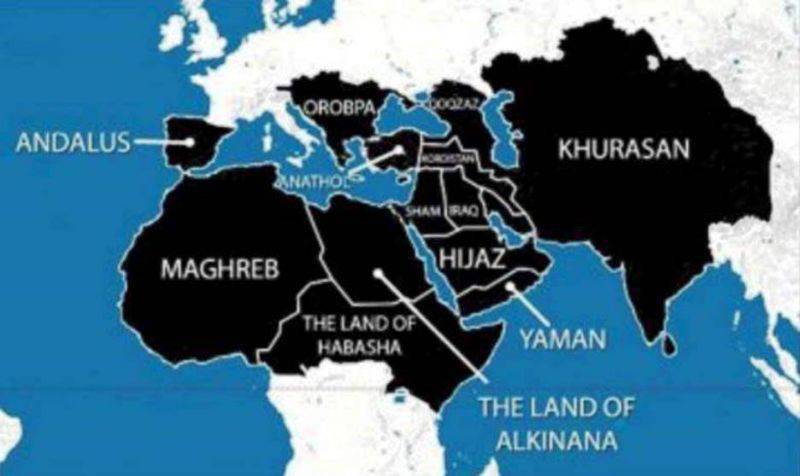 "The map covers numerous countries, ranging from Spain in the west to China in the east, and includes new names for familiar places that they will wear after joining the" Caliphate "," - says the image pamelageller.com.
Earlier, terrorists published another card. It depicted a new province of the IG, called Wilayat Hind. She united India and Bangladesh. On the new map of this territory is not visible - perhaps the capture of India is not included in the five-year plan of bandits.
Next to the map of their future possessions, the terrorists placed a contour image of the United States, the inside of which is filled with the black banner of DAISH, reports the publication.