On the Russian military base in the Republic of Abkhazia started grenade launchers. According to the press service of the Southern Military District, about 150 riflemen with RPG-7 and AGS-17 calculations were involved in the training. The main direction of training activities is to work out actions with various types of grenade launchers in difficult conditions, including mountainous areas and the sea coast with high humidity indices. In the mountains, rocket launchers will fire at the Tsabal training range, and coastal exercises will be performed at the Nagualou training range.
From the message
press service of the Southern Military District
:
Training of grenade launchers began with a course of theoretical training and training on computer simulators, providing a complete imitation of firing from a grenade launcher.

Before shooting with regular shots, the grenade launchers will practice their skills using training shooting devices (CCP), when targets are hit using an 7,62 caliber cartridge.

During field training, servicemen will learn how to survey targets, select, equip and mask firing positions, determine baseline data for shooting in various weather and climatic conditions, use day and night observation and aiming devices. Work out the actions of a grenade launcher in combat as part of a unit.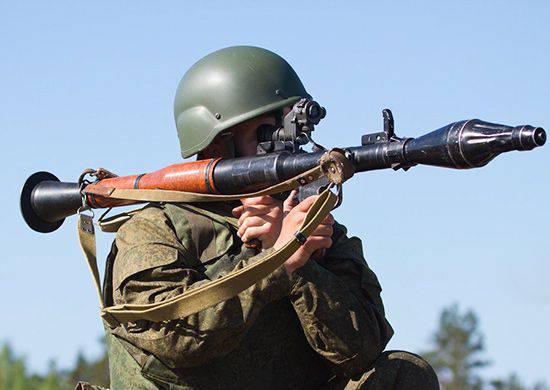 A separate set of exercises is the use of automatic grenade launchers to bombard the squares of finding a conditional enemy in the mountains at a distance of 1,7 km.
It is noted that at least half of the exercises will be held at night.
At the same time, on the test sites of the Defense Ministry of the Russian Federation in Dagestan and Chechnya, tankers of motorized rifle brigades of the Southern Military District develop their shooting skills with a regular shell. Training and practical activities are held at the "Guardsman" and "Kalinovsky" ranges. The maneuvers involved about 50 armored vehicles.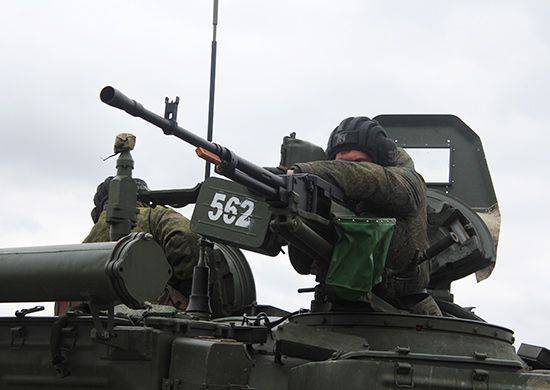 From the message of the press service of the Southern Military District:
Crews fire modern cannons
tanks
T-72B3 with a standard projectile, as well as with a coaxial machine gun for emerging and moving targets simulating a moving tank, anti-tank grenade launcher and recoilless artillery at distances from 300 to 2000 m.
Driver mechanics perform exercises on driving combat vehicles over rough terrain with overcoming natural obstacles, as well as anti-tank ditches and barriers.
Combat training in motorized rifle formations is planned in such a way as to cover all the main issues of combat by a tank unit in the offensive and defense during the day and at night.