The European Union is not preparing an additional aid package to Ukraine due to the introduction of a food embargo by Russia,
RIA News
a message from European Trade Commissioner Cecilia Malmström.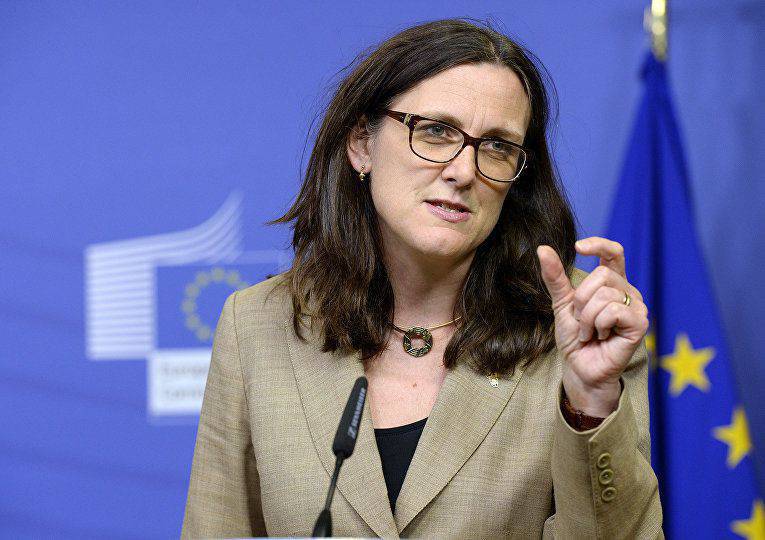 "Ukrainian colleagues said that you can easily find confirmation that they expected this to happen. And trade between Ukraine and Russia has declined significantly in these years, little is left. Although this may be painful, they took it into account, "said the European Commissioner, answering the question of whether additional financial assistance would be provided to Kiev.
"The entry into force of the agreement on a free trade zone, of course, will not introduce significant changes for Ukraine right from January 1," she said.
"Of course, we will need to discuss how to support Ukraine in other issues. We, together with the Minister (Foreign Affairs of Ukraine Pavel) Klimkin, will take part in the EU-Ukraine business summit in Brussels in February, this is one way. I think we will discuss in the board (European commissioners), other colleagues are also involved in various kinds of cooperation. But the additional package is not planned, because we have already helped and are helping Ukraine a lot both economically, politically and in the area of ​​the free trade zone, "explained Malmström.
The agency recalls that since January 1, Russia is introducing a food embargo for Ukraine, similar to the one that is currently in effect for countries that supported anti-Russian sanctions. In addition, in order to protect the domestic market, from January 1, Moscow introduces customs duties for Ukrainian products.