PO Sevmash (Severodvinsk) fits into the schedule for the repair and modernization of the nuclear cruiser Admiral Nakhimov (project 11442М), said yesterday the company's general director Mikhail Budnichenko.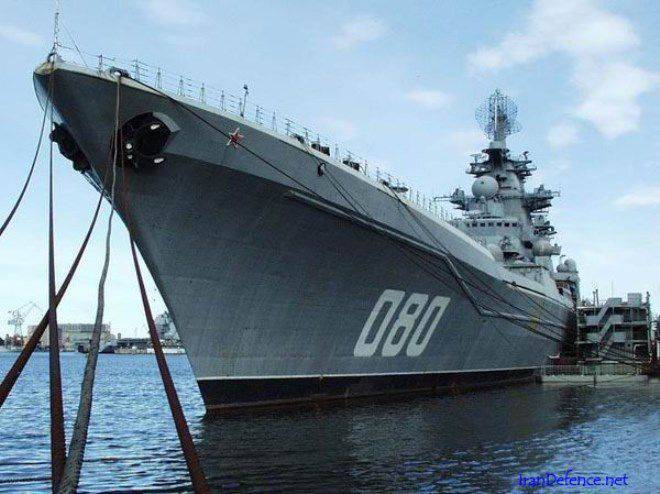 "At present, the work carried out by Sevmash, fit into the timing schedules. Contracts for the supply of equipment with a long production cycle. The first deliveries of equipment to the cruiser will begin in the 2016 year ", - the general director quotes the newspaper
Look
.
The publication reminds that "the heavy nuclear missile cruiser Admiral Nakhimov was delivered for scheduled repairs in August 1999 of the year, and in the autumn of 2008 of the year the spent nuclear fuel was unloaded from the ship". Earlier it was reported that the ship will be armed with the Caliber missile system and the Polyment-Redut air defense system.
"The advancement of work on the 11442M cruiser is under constant control, the course of ship repair is also on the agenda of the interdepartmental working group under the board of the Military Industrial Commission," Budnichenko added.
A total of 4 cruisers of the 11442M project (Orlan) were built in the Russian Federation. According to the newspaper, "only one of them, Peter the Great, is in combat status, the modernization of which can begin in 2019 after the Admiral Nakhimov TARK is restored in 2018 on Sevmash (part of the United Shipbuilding Corporation)" .