ACS 2X3 "Acacia", despite its small size, makes a worthy contribution to the fight against terrorist groups in Syria. In total, they received a little more than 50 units from the USSR, Lev Romanov writes in his article for
Messenger of Mordovia
.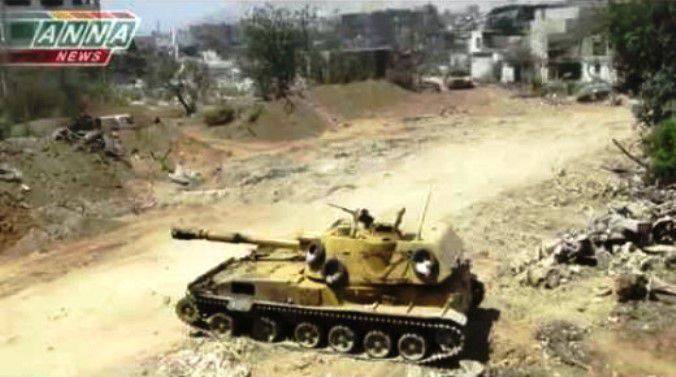 According to the newspaper, the Syrian army began to receive self-propelled guns from the USSR rather late and in very limited quantities, because at that time "Akatsiyami" actively armed Soviet troops stationed in Eastern Europe and Afghanistan.
The Syrian government did not have funds for the purchase of expensive weapons, so it was necessary to hope only for fraternal assistance from the Soviet Union.
"2С3" Acacia "was put into service in 1971 year. Two years later, NATO intelligence learned of its existence, after which it was given the designation M-1973. For the first time, this car was openly demonstrated only in 1977, November 7, during the parade on Red Square, "the Herald reminds.
"During the civil war in Syria for a considerable time the combat use of these self-propelled guns was recorded only in the Damascus area. "Acacias" were very often used as assault vehicles - they hit the terrorists with direct fire. One can only imagine what the militants were experiencing when they were fired with shells weighing more than forty kilograms, "writes Romanov.
Of course, the "locale" is not intended for urban battles, but its appearance in the settlements put considerable psychological pressure on the bandits - they tried to get out of the shelling as soon as possible and for a while stopped resistance.
"Despite the fact that the vehicles were used in street battles, they did not receive additional protection, unless, of course, we consider car tires with sandbags hung on armor," the author notes.
The weight of the self-propelled unit - 27,5 tons, crew 4 people. Armament - 152-mm howitzer 2А33, firing range - to 17, 4 km, ammunition - 46 shots, rate of fire - up to 4 shots / min. Reservations - up to 30 mm. Engine power - 520 hp, speed - up to 60 km / h, power reserve - up to 500 km.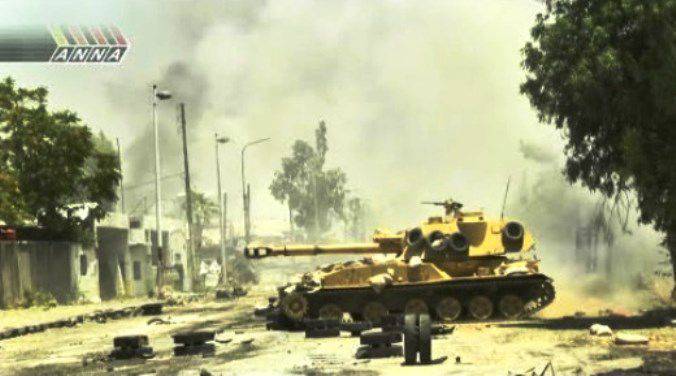 According to the author, there were no casualties in the SAU park for all these years, but this summer "the first two cars were hit, and because they were used in areas saturated with American anti-tank complexes TOW-2, again for shooting direct aiming.