By signing a contract with the German company Howaldtswerke-Deutsche Werft GmbH (HDW) at 2009, Turkey only this year was able to secure the first submarine at its shipyard Gölcük, the blog reports
bmpd
with reference to the French edition of TTU.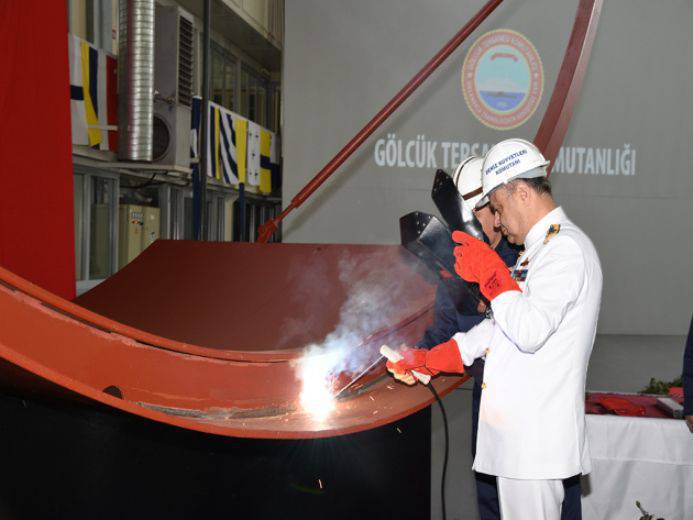 Bookmark the keel of the non-nuclear submarine Pirireis of the 214 project at the Turkish naval shipyard Gölcük, 10.10.2015.
According to the contract for the construction of 6 diesel-electric submarines of project 214, the first boat was to be laid in 2011 at the Turkish shipyard Gölcük in Geljuk. This year, according to the schedule, it should already be transferred
the fleet
.
However, for a number of reasons (technical and economic), the keel of the new submarine was laid only on October 10 2015. And now, according to TTU, "the earliest deadline for the completion of its construction is 2020 year"
Now, amid aggravated relations with Russia, the Turkish authorities only have to regret their stinginess and awkwardness, the newspaper writes.
At the same time, it notes that Russia "at this time began to mass-produce diesel-electric submarines of the 636.3 project for the Black Sea Fleet," and two of them had already been transferred to the customer.