The Trident Juncture-2015 maneuvers, conducted in the fall in Europe, proved that America, led by Obama, would lose the war,
RIA News
opinion of former CIA analyst advising the US Congress, Peter Vincent Praia.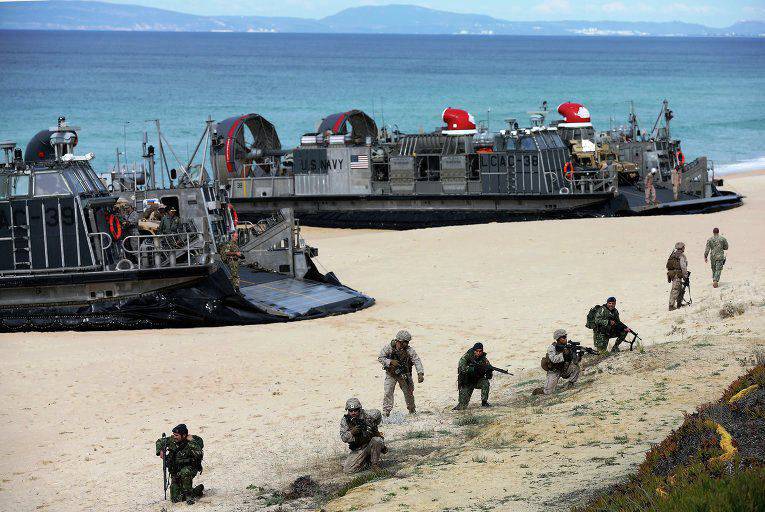 "During the exercise, the United States sent to the Baltic States, which they consider to be potentially vulnerable to Russia, only about a thousand soldiers. Such a demonstration does not compare with the Russian military exercises in Siberia, which were attended by 160 thousands of servicemen, which is seven times more than the troops of Latvia, Lithuania and Estonia combined, and the actions of the Obama administration can be more annoying than scare " - Pry writes in an article for the Washinton Times.
"A thousand American soldiers in the Baltic States could have a deterrent effect during the Cold War, but not today, when the US nuclear potential is outdated," the expert believes.
According to him, "American nuclear weapons are not something that has not been modernized, it is not even being maintained in a normal state." At the same time, "Russia has third-generation high-tech nuclear weapons, which do not produce radioactive fallout, as well as improved neutron warheads and no American analogues with an electromagnetic pulse," the analyst writes.
He notes with regret that Obama is holding a climate summit in response to the terrorist attacks in Paris, and "the reduction of the military budget has thrown the United States Armed Forces in many ways to the level of the Second World War."
"Washington's struggle against Daesh in a year and a half did not bring any results, and the actions in Libya led to the creation of another paradise for terrorists," the author states.
"If the NATO exercises sent a signal to Russia, it speaks of the US vulnerability, not their strength," Pry concludes.