Russian President Vladimir Putin signed a decree on the suspension of the agreement on a free trade zone with Ukraine with January 1 and 2016. Recall that it is 1 in January that Ukraine de jure enters a free trade zone with the European Union, which will open the way for the goods from the EU to the Ukrainian market, finally finishing up the Ukrainian production that is already breathing its last, including the agricultural industry.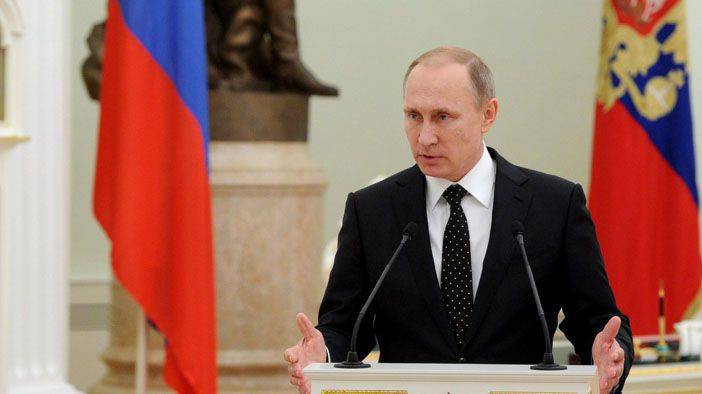 Moscow has repeatedly proposed to both Kiev and Brussels to consider a compromise so that European goods in transit through Ukraine would not be able to enter the Russian market without duties due to the fact that Ukraine will be in two FTAs ​​that are not adjacent to each other. However, in all likelihood, concluding an agreement on an FTA with Ukraine, Europe was interested only in the Russian market, which they are trying to cope with by the method of sanctions. In this connection, Russia decided to set a barrier in the form of suspension of the agreement on a free trade zone from the "Square".
It is noted that import duties will be introduced for a number of Ukrainian goods. At the same time, the Ministry of Economic Development notes that Russia is ready to negotiate. If there are proposals from abroad that will take into account Russian interests, the situation with the suspension of the agreement with Ukraine may change.