The Ministry of Defense will start receiving armored vehicles "Scorpion LSHA-2B" in 4 quarter of 2016 g, reports
MIC
With reference to Sergey Starun, General Director of Zashchita.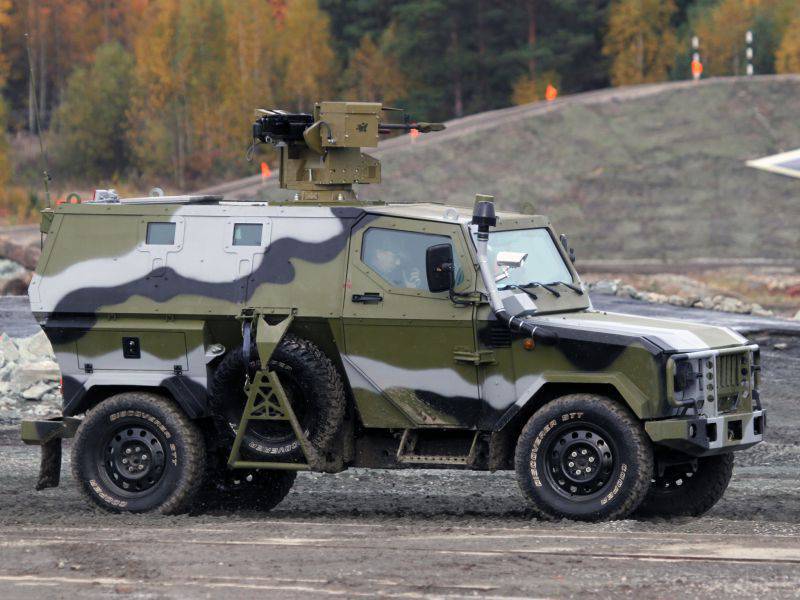 "The first delivery of the Scorpion LSHA-2B armored vehicles to the Ground Forces will begin in the fourth quarter of 2016. During this period, the delivery of two previously ordered batches of armored vehicles will be carried out at once, "said Starun.
"The delivery of the first batch was postponed to 2016 year due to a certain delay in the qualification tests of armored vehicles and was combined with the planned delivery of the second batch," he explained.
According to the general director, "the outcome of the discussed state defense order adjustment for the Scorpion LSHA-2B may be an increase in production of several times the total number of armored vehicles for the Russian army."
"Scorpion LSHA-2" was originally intended for special purpose units. However, "the military department proposed to expand the scope of both armored and non-armored vehicles, developing command-staff vehicles, communication vehicles, radar, medical, and other vehicles, based on them," said Deputy Chief Designer Viktor Sevastyanov.