Last week, Turkish publications continued to write about the reaction of Moscow to the downed Su-24 bomber, simultaneously suggesting what else Russia could answer to Turkey, reports
RIA News
.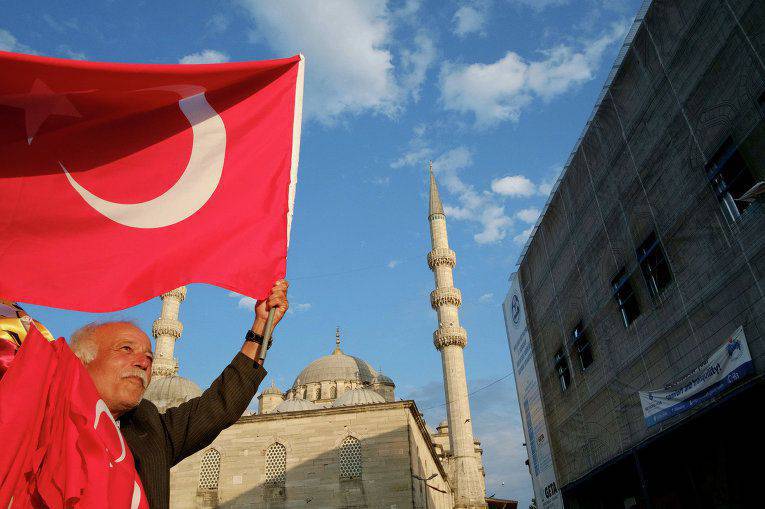 "Russia will try to inflame the crisis in Turkey by cooperating with recognized terrorist organizations in the country: the Kurdistan Workers' Party and the Jümaat Gulen, "suggested the pro-government Akşam and Star. "On the wreckage of a downed aircraft, Russia will do everything possible to drive Turkey into a corner, not only in foreign but also in domestic policy."
In addition, the publication accused the Russian Federation and Syria of buying contraband oil from terrorists DAISH. Similar accusations against Erdogan were called by the media "impudent lies".
Journalists called for "decisive containment of Russia," and its actions in Syria were called "the attack of a typical oil state", with which "it is useless to negotiate."
One of them announced the reaction of Russia to the downed aircraft "childishly furious."
A columnist for Radikal tried to justify Turkey's actions and found positive consequences for the country. According to him, "the most important outcome was the support that NATO allies have provided Ankara."
At the beginning of the week, the Dünya edition also found the positive consequences of the incident, but after a few days, its tone changed. It turned out that the consequences of the conflict hit the Turkish economy very painfully.
"Turkey cannot sacrifice the Russian market, which was so hard to conquer. Turkish politicians are already working to mitigate the Russian-Turkish crisis, "one of the latest articles says.