In a report on RT channel from Khmeimim airbase dated December 11, military experts in one of the vehicles identified the latest modification of the famous "flying
tank
"- Mi-35M. This suggests that the Russian air group in Syria was replenished not only with fighter-bombers, but also with new combat helicopters, writes
Messenger of Mordovia
.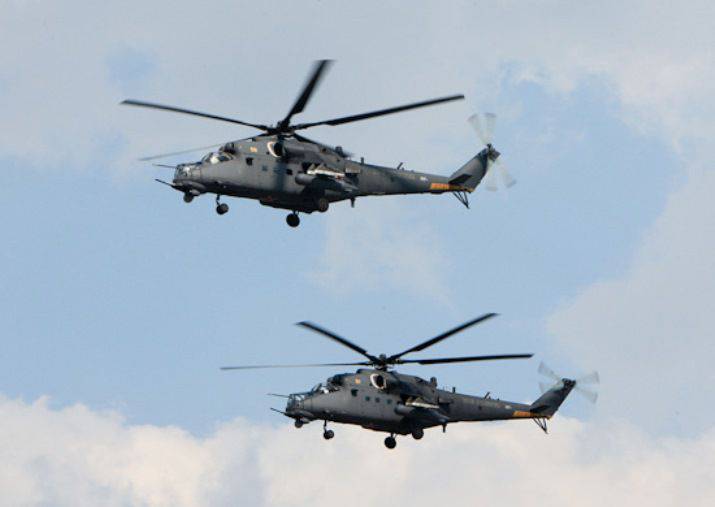 The publication notes that "the characteristic difference between the Mi-35M and the Mi-24 is an X-shaped tail rotor and a" ball "with a sight-sight station located in front of it".
According to the Ministry of Defense, "Mi-35М helicopters are designed to destroy armored vehicles and enemy personnel, fire support for motorized rifle and tank units, drop troops, as well as transport cargo in the cabin and on an external suspension."
"Herald" notes that "depending on the tasks performed, helicopters can be equipped with anti-tank guided missiles" Sturm-V ", unguided C-8 and C-24 missiles, cannon, bomb and mine weapons."