At Zaporozhye Nuclear Power Plant, the first unit was transferred to the so-called "cold reserve" tonight. Reports about it
press service of ZNPP (Ukraine)
. From the message:
14 December 2015 of the year in 00 h 10 min power unit №1 is disconnected from the network and put into "cold reserve". At present, 5 power units are in operation at the Zaporizhzhya NPP. There are no comments on the operation of the main equipment of the existing power units and personnel. The total power of the generators is 4 700 MW. Since the beginning of 2015, the Zaporizhzhya nuclear power plant has generated more than 37 billion kWh of electricity, and since the beginning of its operation, more than 1 trillion kWh of environmentally friendly electricity.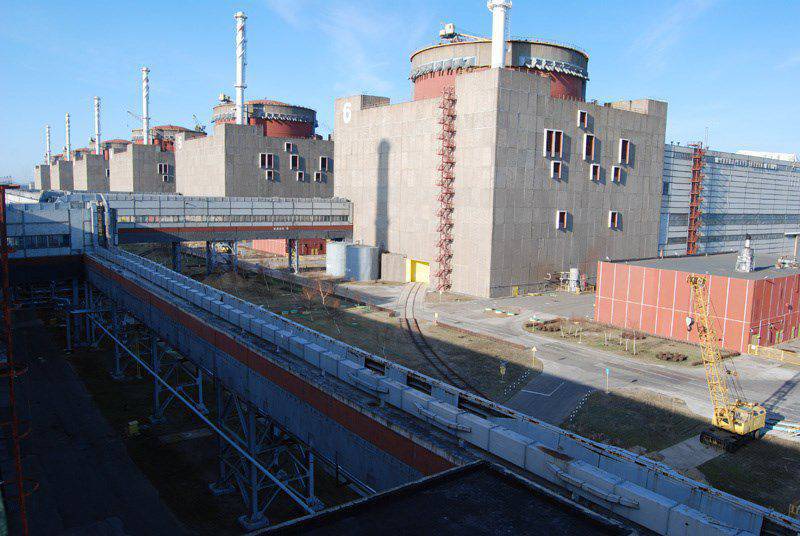 It is noted that the radiation background at the nuclear power plant and adjacent territories is within the limits of acceptable values, and it is added that the ZNPP is pursuing a policy of "a constant desire to improve the quality of the natural environment, people's life and health."
In the Ukrainian sphere of an energy atom, they declare that the application to transfer the 1 unit of ZNPP to the "cold reserve" will be valid until December 18. As a reason for the action of a special mode, "dispatching restrictions on the balance of power in the power system" are called.
For your information:
Cold reserve - complete shutdown of the NPP reactor with its disconnection from the network. A cold standby reactor does not waste resources and does not generate energy. Usually, reactors are transferred to a cold reserve for repairs, when there is a surplus of energy in the power system or when new fuel rods are loaded.