On the eve of Latvia began the process of receiving refugees. The first refugees from the countries of North Africa and the Middle East will officially (within the framework of the quota of Brussels) appear on the streets of Latvian cities 1 January 2016. It is reported that the relevant agreements were reached between the Ministry of Internal Affairs and the Latvian Citizenship Affairs Office, on the one hand, and the authorities of Italy and Greece, on the other.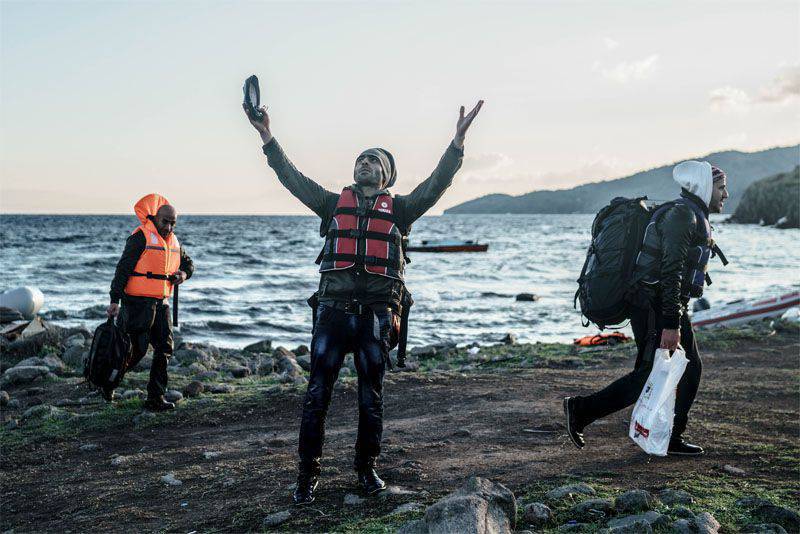 Official Riga declares that it intends to give preference only to families with children, and the refugees must speak not only their native, but also at least one foreign language (preferably English). Moreover, the Latvian authorities report that they intend to accept only those who come from the Middle East and African countries who have documents about vocational education. This is reported by the portal.
LETA
. In addition, refugees, according to the requirements of Latvia, should have identification documents with them. At the same time, in Latvia they say that they intend to limit themselves to only ten refugees so that this "does not affect the state budget".
The official document, which the Latvian authorities signed earlier, states that in a total of two years the country will receive at least 530 refugees. The EU promises to allocate about 6 million euros for these purposes, and almost another 10 million euros Latvia should find from its own budget savings.
According to Latvian media reports, one of the coordinators of the resettlement program has already gone to Greece to solve the problem of moving refugees from southern Europe to Latvian territory.