The terrorist act in Homs will not affect the process of the national truce and the fight against terrorists, reports
RIA News
statement by the Syrian Prime Minister al-Khalki.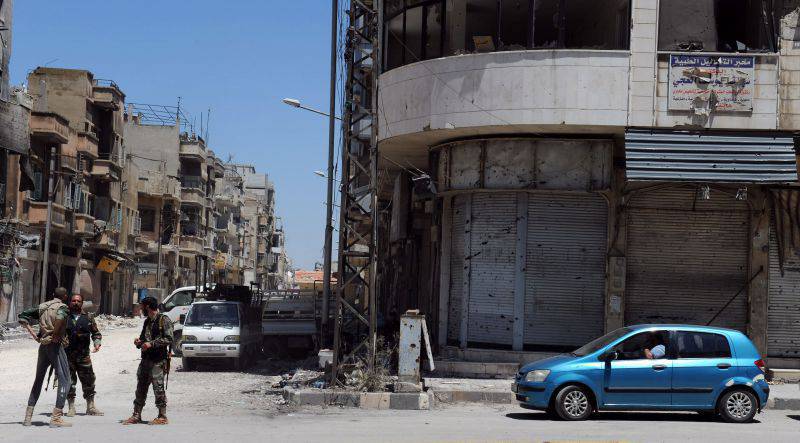 Employees of the Khomsky hospital reported that an 22 man was killed and more 70 were injured as a result of the car bombing in the city center.
"These attacks will not affect the success of the Syrian national truce process and the fight against terrorism ... We strongly condemn the attacks in Homs," said al-Khalki.
At the beginning of the week, an armistice began in the urban area of ​​al-Waer (the city of Homs), during which fighters left with 300 along with their families. This quarter is home to about 75-thousand people, and it is the last urban area controlled by armed groups.
Earlier (in 2013 d), an armistice agreement was reached in other parts of the city. The pro-government forces did not storm the occupied neighborhoods because of the large number of civilians locked in them.
According to the governor of the province of al-Barazi, as a result of the truce in the quarter of al-Waer, "the city of Homs will be completely freed from terrorist groups and will become the guarantor of security of the central part of the province with the exception of the northern suburbs."
This is the second major truce for the entire civil war in Syria.