Russian Foreign Ministry Commissioner for Human Rights Konstantin Dolgov commented on his Twitter account the statement by the US Ambassador to Moscow John Tefft that the state of affairs in the Russian Federation regarding the observance of human rights looks depressing.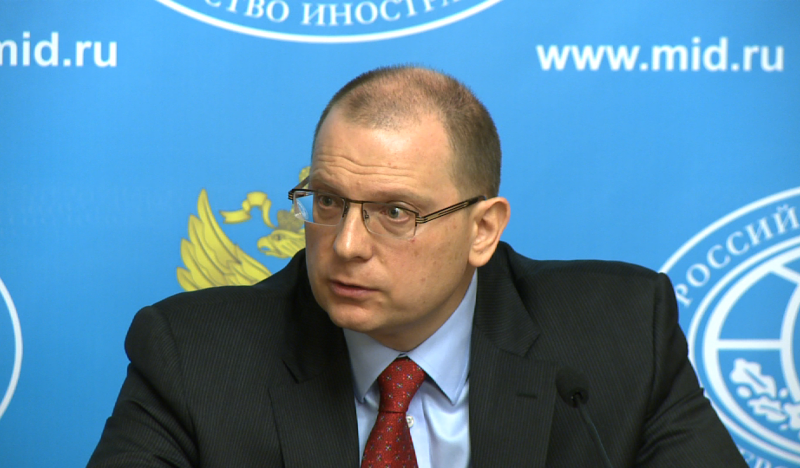 "Apparently, the US ambassador to Moscow, Tefft, is haunted by the" monastery "of his predecessor, and at the end of the year he decided to teach Russia human rights," the newspaper quoted Dolgov
Look
.
"We inform the ambassador that the situation with human rights in our country is much better than it imagines. Unless, of course, to operate with facts, and not ideological clichés, "he wrote.
"Where it would be worthwhile for the US government bodies to show zeal is in solving the" heap "of human rights problems in the United States itself. On November 9, the UNHCR member states issued to the US 228 (a record number!) Of recommendations relating to the observance of human rights in the US, "Dolgov added.
«
They need to be dealt with by American officials, to try and at least a little to correct America's badly damaged reputation in this area. And the Russians will do without democratizing prompts from Washington "
- stressed the diplomat.
On Thursday, on the occasion of the International Human Rights Day, John Tefft said: "For many years, human rights have remained on the agenda of the world community, in particular, part of the dialogue between the US and Russia. We hope that people in all countries of the world, including Russia, in the end will enjoy human rights in full. "
According to him, "thanks to the efforts of many courageous people, the struggle for the observance of human rights continues in Russia".
"So, Natalya Taubina (Public Verdict Foundation) and Lyudmila Alekseeva (Moscow Helsinki Group), who were awarded international awards for their activities in the field of human rights protection, are worthy of admiration, the ambassador said.
However, "despite these exemplary examples of the struggle for human rights in Russia, we are concerned about the laws on so-called foreign agents and undesirable foreign organizations, the violation of LGBTI rights and a number of other problems," said Tefft.
"We are concerned about the narrowing of space for civil society and the ongoing harassment in this area after more than 100 Russian nongovernmental organizations have been added to the list of" foreign agents. " This list includes some of the most authoritative Russian human rights organizations, for example, Memorial, whose activity is aimed at preserving the memory of the victims of political repression, "he said.
The ambassador recalled that "in 1948, the Soviet Union signed the UN Universal Declaration of Human Rights, and then participated in the Conference on Security and Cooperation in Europe (CSCE, on the basis of which the OSCE was subsequently formed), taking on commitments in the field of human rights."
"These obligations are especially relevant on Human Rights Day, and today's Russian realities are depressing," Tefft concluded.