Lieutenant-General Jonas Vytautas Jukas, commander-in-chief of the Lithuanian armed forces, declared that the Lithuanian army would prefer German armored vehicles. In the near future it is planned to conclude an agreement on the supply of Boxer units from 88 from Germany, of which 84 are BMP and four more are command vehicles.
Advisor to the President of Lithuania Valdemaras Sarapinas reports that this will be the most expensive military acquisition for the whole of Lithuania's existence. Informational portal
Delphi
cites the statement of Zarapinas:
The State Council on Defense unanimously decided that the Minister of Defense and Commander-in-Chief of the Armed Forces initiate negotiations with the German consortium Artec on the purchase of the BMP Boxer through the international procurement organization OCCAR.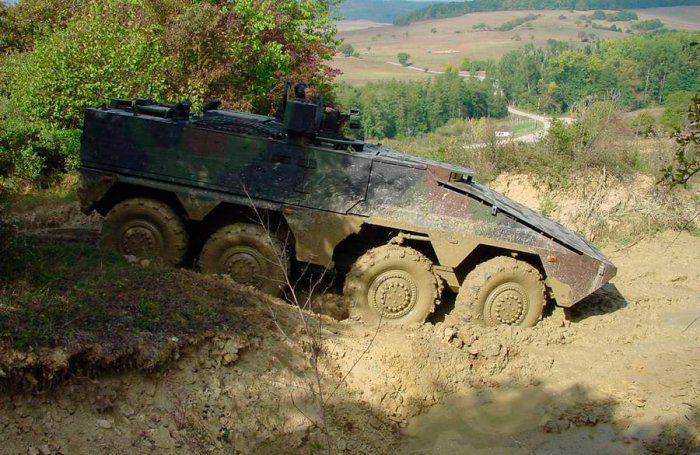 At the same time, the total value of the contract that Lithuania and the German consortium are going to sign is not called. Nor is it called for exactly what purposes the Lithuanian army will use German infantry fighting vehicles.
A large purchase of armored vehicles for the Lithuanian army suggests that Lithuania is diligently customized to meet NATO budget spending standards. To date, Lithuanian military expenditures amount to about 1,2% of GDP, and, according to the NATO standard, 2% is necessary. That is why Grybauskaite is ready to buy everything that the "elder brothers" of the military alliance "advise", which does not hide its focus on deterring Russia and expanding towards the Russian borders.