The Syrian air force defeated the command post of the Daisy group near the border with Jordan and destroyed a network of tunnels and trenches near the Homs-Damascus motorway, reports
RIA News
the message of the representative of the Syrian military department, Ali Mayhuba.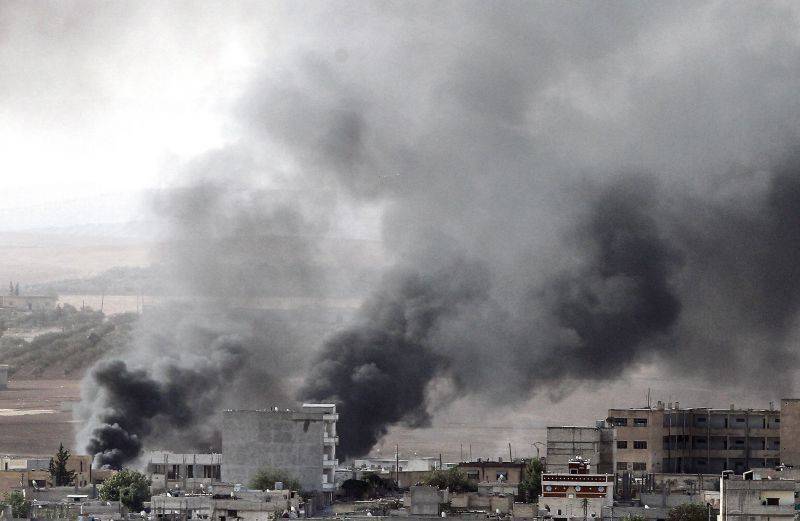 "Enhanced control of the SAR aircraft over the area of ​​Harasta and the area east of the state highway Damascus-Homs. The network of trenches, tunnels and other fortifications stretching from the east of the motorway in the direction of Doma was eliminated, a large number of high-explosive shells were neutralized, a tunnel 350 meters long in the Dzhokhar area was destroyed, one of the branches of this tunnel went into the area of ​​militants concentration his militants ",
- Maykhub told reporters.
According to him, government forces "established control over 14 buildings in the south-east of the city of Dar'a in the Manshiya district and over eight buildings in the station area."
"The terrorist command center and the grouping in the Qalat al-Badu area were destroyed, and the militant group in the village of Barak, the eastern suburb of Dar'a, was also destroyed. In the western suburbs of the city of Dar'a, a militant group has been liquidated, trying to infiltrate from the western direction of the Al-Maria Bridge in the direction of the road leading from the town of Dar'a in the settlement of Kharbat Gamal "
- said Maykhub.
Also, according to him, the attempt was disrupted by DAISH militants from the city of Tamsil in the direction of the positions of the SAR armed forces in the vicinity of Palmyra.
"Units of the SAR Armed Forces established control over the settlement of Margatan, south-west of the eastern Bede, in the Bayram area. A mined car has been destroyed, "the general said.