Order 400 US military took part in the new training of Ukrainian soldiers and officers, passes
TASS
the message of the commander of the US troops in Europe, Ben Hodges.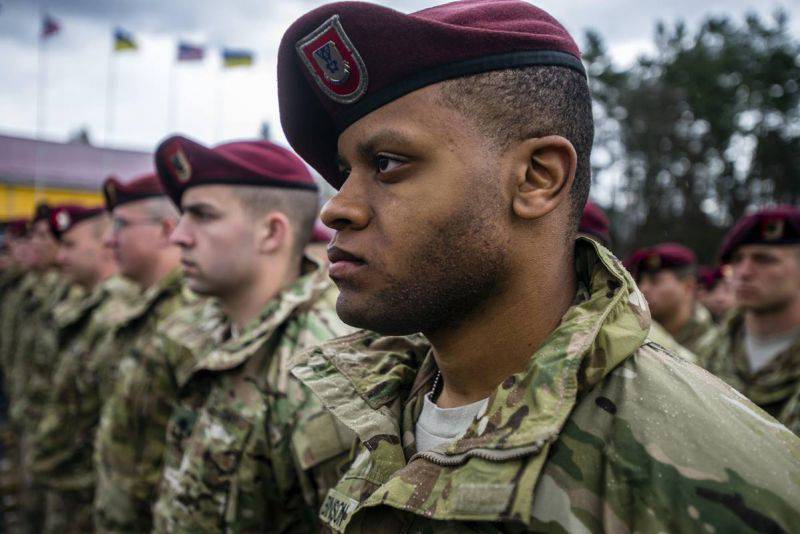 "On November 23, we began a new phase of training for the Ukrainian Armed Forces, during which the first of five army battalions is being trained," the general said, noting that soldiers from Canada, Great Britain and Lithuania are participating in the program together with the Americans.
During the 2 stage, it is planned to prepare and equip the 6 battalions, including one special forces unit.
As the Pentagon had previously stated, assistance to Ukraine is provided "for the purpose of implementing long-term military reform and enhancing the professionalism of its servicemen." For two years, America has allocated over $ 265 million for this assistance.
Launched in 2014, the program is called Fearless Guard. Training is conducted at the Yavoriv training ground.