In Ukraine, the war continues with
historical
legacy. So, in the "Petro Poroshenko Bloc" this time drew attention to the fact that in addition to Dnepropetrovsk in the country there is another regional center that "recalls the Soviet past". It's about Kirovograd. The head of the BPP, Yuri Lutsenko, stated that the Kirovograd region needs to be liquidated, and instead it is necessary to organize the creation of the Krivoy Rog region, which will include both Kryvyi Rih and Kirovograd, as well as several areas of two regions at once. This is reported by the portal "
Vesti.Ukraina
".
It should be noted that today administratively and territorially Kryvyi Rih is part of the Dnipropetrovsk region, whose authorities are not particularly pleased that the so-called de-communization took place at the expense of the lands of Dnipropetrovsk. But, apparently, the opinion of the people of Dnepropetrovsk, and of the residents of Kirovograd and Krivoy Rog themselves, is of no interest to anyone in Kiev.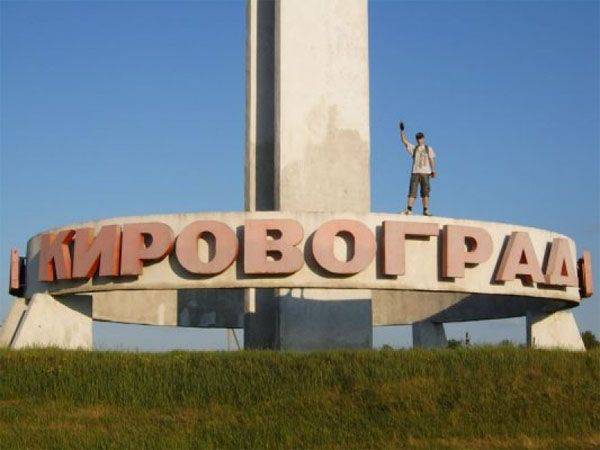 As a kind of motivation for the decision on the possible formation of the Krivoy Rog region, Lutsenko said that he had "close historical roots" of these cities.
Earlier, the Ukrainian authorities decided to rename the Kirovograd region. Considered options:
Elisavetgrad, Zlatopil, Central Ukrainian, Ingul, Kropivnitskaya and even Mazepinskaya or Scythian ...
By the way, until December 21 Ukraine plans to resolve the issue of renaming Dnepropetrovsk. The message of the so-called Ukrainian Institute of National Memory (although in this case the term "unconsciousness" is more appropriate) states that if the name is not chosen before December 21, then the renaming simultaneously with the demolition of all the "wrong" monuments should occur no later than February 21 2016 of the year - to the second anniversary of the Maidan.
Stormy debates broke out around the renaming of the city of Ordzhonikidze, Dnipropetrovsk region. This city with a population of 40-thousand has, among all the "non-communized" cities of Ukraine, the richest range of name options. This, for example, Pectoral, Big Meadow or Skiff. The leaders of the online voting - option New York, which voted for about 50% of users.