The fifth of the 6-ordered Vietnam submarines of the project 636 will soon go to Cam Ranh, reports
MIC
with reference to Interfax-AVN.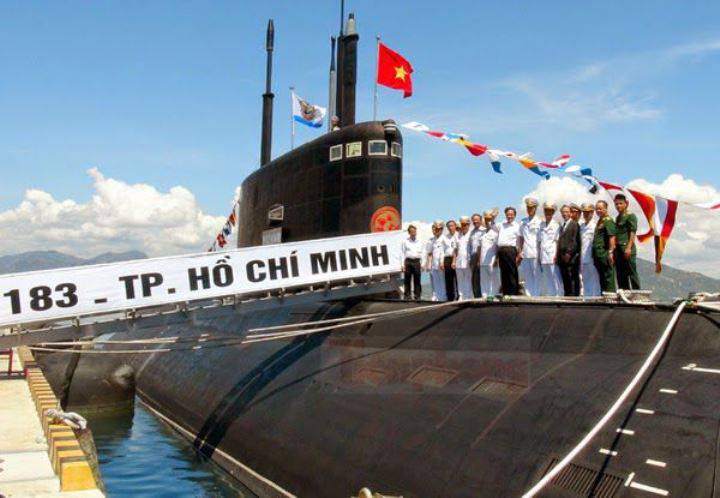 The diesel submarines project 636
"The Dutch lighter carrier Rolldock Star is on its way to St. Petersburg. On board, after loading, the boat will go on a long journey in a few days, "a source in the ship industry told the agency.
The construction of the submarines for the Vietnamese Air Force is carried out by the Admiralty Shipyards. The contract for the supply of 6-DPEL was signed in 2009. The previous boat was delivered to Vietnam in July.
According to the agency, in addition to the construction of submarines, "the contract provides for the training of Vietnamese crews, as well as the supply of necessary equipment and technical equipment."
A training center has been established for training Vietnamese submariners with the assistance of the Avrora concern (St. Petersburg).
It is noted that "Aurora" "has developed and created for these boats five control systems, in particular, the automated information management system" Lama ", the submarine control system" Palladium ", the control system maneuvering" Pyrite "".
Help
"MIC": "636 diesel-electric submarines of the Central Design Bureau for Marine Engineering" Rubin "have high combat effectiveness, which is ensured by the optimal combination of acoustic stealth and target detection range, the latest inertial navigation system, modern automated information and control system, powerful torpedo-rocket armament .

The surface speed of the boats of this project is 17 nodes, the submersible speed is 20 knots, the working depth of the dive is 240 meters, the autonomy of navigation is 45 days, the crew is 52 person, the underwater displacement is 3950 t.