Representatives of the UAE, leading negotiations with the French side on the acquisition of Dassault Rafale fighter jets, hope to agree on the purchase of promising UAVs nEUROn, the blog reports
bmpd
with a link to the resource Intelligence online.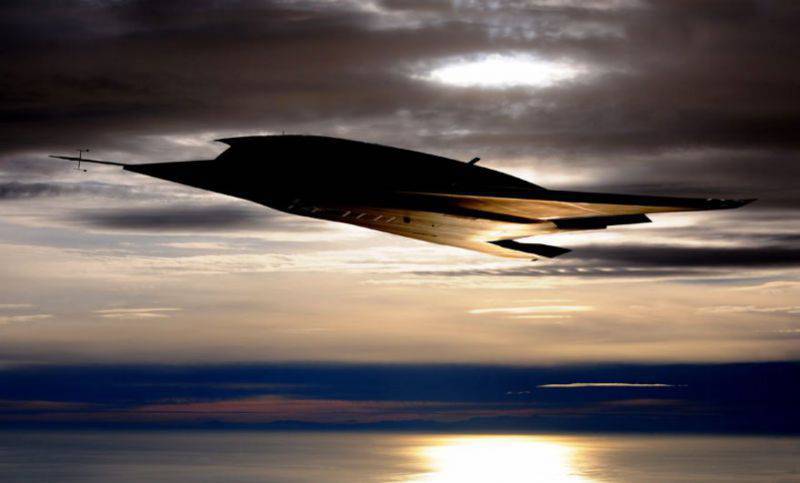 Prototype demonstrator shock UAV Dassault nEUROn in flight over the Mediterranean Sea
"Rafale itself is of little interest to the UAE. According to the military of this country, the purchase of only airplanes will be insufficient. Since the United Arab Emirates intend to surpass their neighbors, they want to gain access to Dassault Aviation's technology in the field of advanced combat UAVs, especially those with subtlety. These technologies are primarily concentrated as part of the work on the prototype demonstrator of the impact drone nEUROn, "writes the publication.
The Emirates are counting on getting the necessary technological base, which would allow them to integrate these technologies. According to the resource, "the work is supposed to be carried out at the facilities of Abu Dhabi Autonomous Systems Investments (ADASI), which is a state-owned company, and since the beginning of 2015, it has become a member of the UAE sovereign funds in the field of defense".
"The Defense Ministry of the UAE expects to have a squadron of subtle and shock UAVs and Rafale airplanes in the Air Force. That is, we are talking about the creation in the country of the DEAD system (Destruction of Enemy Defense, the destruction of the enemy air defense system), "the newspaper notes.
Undoubtedly, Iran, which began to receive C-300, and which will soon be able to acquire a more modern C-400 system, acts as the enemy.
"Within the framework of the UAE air force concept, low-profile UAVs will be primarily responsible for the destruction of the air defense system, after which Rafale fighters will begin to operate. It is in this key that negotiations are being conducted with the French, "the portal writes.
If the French side agrees to this, then Dassault Aviation will have almost no competitors, because the United States made it clear that they are not going to share similar technologies with the countries of the Persian Gulf.