Barack Obama "did not intend to take the risk of war with Russia for the sake of Ukraine," his task is to make Moscow pay for "violation of international norms," ​​writes Foreign Affairs.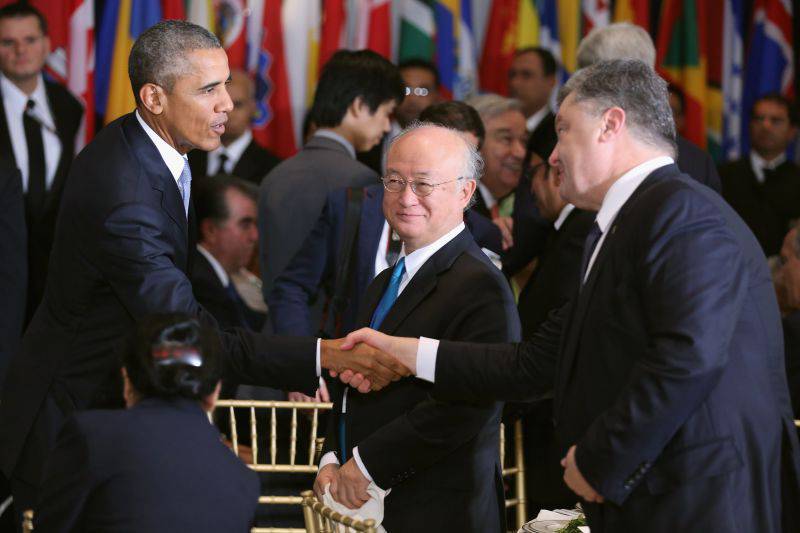 At one of the meetings, Obama said: "If I wanted to invade Canada or Mexico, no one could do anything special about it." The same applies to relations between Russia and Ukraine.
According to the newspaper, "Obama considered it necessary to make Russia pay for the violation, in his opinion, of international norms".
"The question was how to do it," the Foreign Affairs newspaper quotes
Look
- Military escalation in this context would be a game in which Russia would win. But in an escalation of the sanctions, the United States could win if Obama managed to keep the European states on his side. "
"This was the challenge," explains the magazine, "because many European countries were more dependent on Russian energy supplies than the United States, and, accordingly, were more vulnerable to retaliation from Russia. They also opposed the risk of war over Ukraine. If Obama had gone up the military ladder, then, as he knew, they would have jumped off the sanctions regime. "
"In this case, Obama's policy worked, in any case, as of autumn 2015, because the unity of the West as a whole remains," the author believes.
However, "the probable goal of Russia was also achieved, which was to prevent Ukraine from coming closer to the West," he notes.
"If Obama and Western European countries wanted to strike back in this direction, then economic aid worth tens of billions of dollars would mean much more than a few hundred anti-tank missiles," writes the magazine. "But, apart from the relatively meager handouts of the IMF, nobody seemed to follow this path."
The author also points to the fact that "Obama personally imposed a ban on the provision of so-called lethal defensive weapons to Kiev."
And "for the provision of offensive weapons to Ukraine or the sending of American troops to this country, no one spoke at any meeting in the US National Security Service (National Security Council at the White House)," the magazine states.