The latest events concerning the destruction of the Russian bomber and the capture of the pilot's body in Syrian territory highlighted one of the levers that Turkey uses in the Syrian conflict - a Turkish minority that professes Sunni Islam and is a clear opponent of Al-Assad's power, the French TTU newsletter writes. Article leads blog
bmpd
.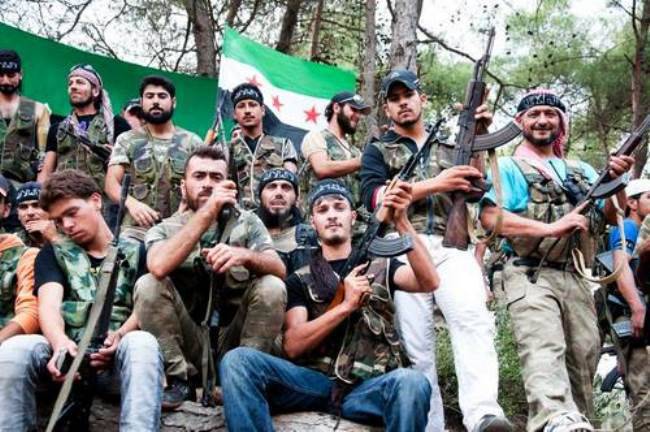 "Since 2012, the Turkomans have created several armed detachments, such as the Syrian Turkoman brigades numbering 2000 people, or the Jabala al-Turkoman Brigade in Lattakia (in 2013), which included 12 armed groups," the newspaper writes.
According to the author, "from the very beginning these armed militants were headed by Mahmud Suleiman, who mainly acted in the settlements of Latakia, in the heart of the Alawites and the location of the current Russian base".
At the same time, the "Turkoman minority was a very prominent (" propiarized ") element of the Free Syrian Army, which resisted both the Syrian regime and the Islamists, while having the support of Ankara and Qatar," the bulletin said.
"Russia launched a bombing of the positions of the Turkomans, which led to the most active protests of Ankara, which views this minority as" foreign Turks ". This attitude was one of the factors of the Russian-Turkish confrontation, "the author believes.
He recalled that the Russian ambassador in Ankara was summoned to the Turkish Foreign Minister to protest in connection with the bombings, "which damage innocent villages, not terrorists." "However, the theme of the oppressed minority has its limits," notes the publication.
"The strategy of the Turkomans is opportunistic and is distinguished by highly changeable intricacies. Thus, in the region of Latakia, some intelligence services recorded their contacts with the Islamists from the Front Nusra and the Front Ahrar an-Sham, and the Sultan Selim Brigade entered into an alliance with the Kurdish population protection units (Yekîneyên Parastina Gel, YPG) , with which the Turkomans joined the Syrian Democratic Forces, sponsored by Washington, "explains the author.