The next round of negotiations in Minsk to resolve the situation in the Donbass did not become a breakthrough in the resolution of painful issues, on the contrary, pointed to a new problem concerning the increasing violations of previously reached agreements, reports
RIA News
.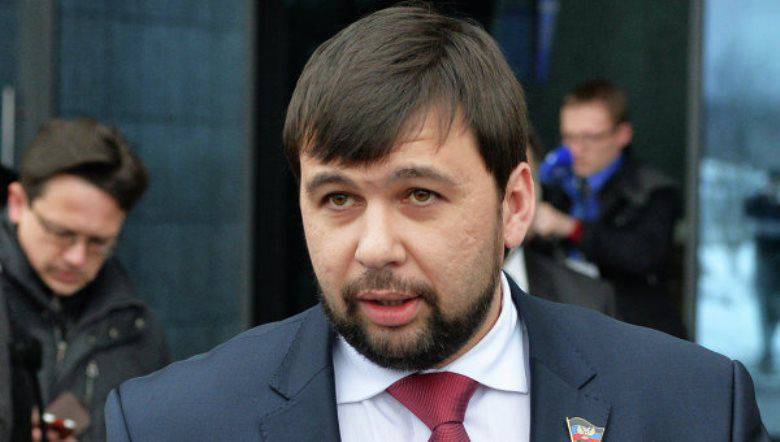 Before the start of negotiations, the representative of the DPR, Denis Pushilin, unexpectedly told the press about the seizure by the Ukrainian army of seven settlements located in the security zone.
"We appealed to Mr. (OSCE Special Representative in the Contact Group Martin) Saidic, so that an episode should be conveyed to the OSCE Chairman and directly to the" Norman Format ", which should not be overlooked. Ukrainian armed forces essentially captured a number of settlements - seven settlements that are in the "gray" zone - in the security zone (between the conflicting parties), "he said.
"Thus, the status quo was violated, and such actions, if they remain unattended, may entail full-fledged military operations,"
declared Pushilin.
He also noted that a deviation from the agreement on the withdrawal of weapons and a cease-fire could also lead to an escalation of the conflict.
"Technique should be removed, fire should stop. The rapprochement of units in this way - with the occupation of neutral settlements, of course, can lead to an escalation of the conflict, and no justification for the Ukrainian side here can be taken into account, "said Pushilin.
Saidik agreed with him and called the cases of violation of the truce "a very sad development of the situation."
At the same time, according to the OSCE representative, the parties managed to advance in the issue of mine clearance.
"Agreement was reached on five specific sites (a priority for demining), two of them require further consultation," said Saidik. "We have a goal before December 22 to expand the list of priority sites for demining to 12."
The OSCE representative also said that he was counting on "significant progress in the matter of the exchange of prisoners between the parties to the conflict in the Donbass before the New Year."