Kazakhstan has officially refused to Ukraine for its requests to supply gas without coordination with the Russian side. Ukrainian information resource
"Today"
reports that the Deputy Minister of Energy of the Republic of Kazakhstan Magzum Mirzagaliyev made a statement on the appeal of Ukraine. His statement is as follows:
As for gas supplies to Ukraine, it must be understood that in order to supply gas to Ukraine, first of all, it is necessary to reach an agreement with Russia. To date, we have no such arrangements. We are selling gas today at the border with the Russian Federation, which satisfies us today.
Earlier, the Minister of Energy and Coal Industry of Ukraine, Vladimir Demchishin, said that Kazakhstan could allegedly start supplying its gas to the territory of Ukraine. At the same time, the Ukrainian authorities stated that this "would reduce the dependence on Russian gas". At the same time, official Kiev did not report on what routes gas from Kazakhstan should be in Ukraine "without coordination with Russia", taking into account the geographical position of the two states.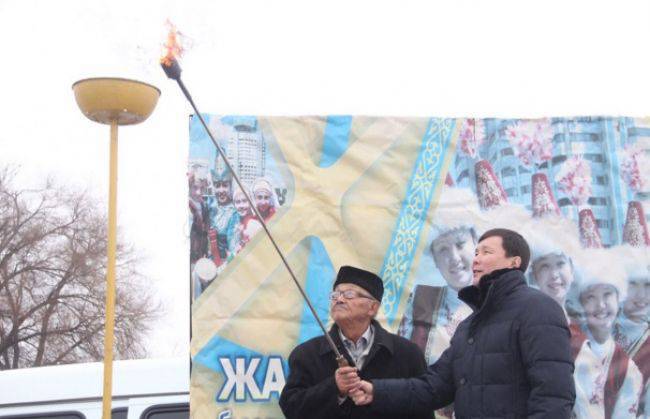 Recall that before the end of the year the price of Russian gas for Ukraine is 227 dollars per 1 thousand cubic meters. In 2016, Ukraine, which has a huge debt to Gazprom, expects prices to drop to 207 dollars, and that Europe will sell gas to Kiev at 175 dollars, and this is taking into account the fact that Europe itself buys it from Russia more expensively than 220 ...
Meanwhile, Ukraine has signed a contract for the supply of coal from South Africa. The first ship from the Republic of South Africa arrived in Odessa the day before, and its unloading began. According to Mr. Demchishin, coal from South Africa costs the treasury of Ukraine 57 dollars per ton, which is about 30 dollars cheaper than last year's purchases of African fuel. This in the Ministry of Energy and Industry "Square" was called "a great success." Great success - coal purchases from a country located on the other side of the world? ..